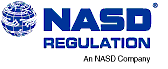 NASD Regulation Postpones Access to Broker/Firm Disciplinary Information on the Internet; Increases Access to Public Disclosure Call Center
Washington, DC—NASD Regulation, Inc., today announced that it will extend the hours that operators are available to assist investors seeking information from its Public Disclosure Call Center. Call center hours are being extended because of a required postponement of the next phase of its Public Disclosure Program on the Internet. The next phase of the program, originally scheduled for this spring, will allow investors to view disciplinary information on-line.
The delay will not impact the timetable of the Internet-based, modernized Central Registration Depository system that is in the final stages of completion and scheduled for full deployment later this year.
NASD RegulationSM found it necessary to postpone the next phase of the Public Disclosure Program over the Internet due to an issue involving the language in a law enacted in 1990. While the law provides the NASD with good faith immunity for information disclosed via a toll-free telephone number, it does not clearly indicate whether such immunity extends to other modes of communication such as the on-line display of disciplinary information on NASD Regulation's Web site, www.nasdr.com.
The National Association of Securities Dealers (NASD) intends to address this issue by seeking a legislative change to the language in the Securities Exchange Act of 1934 by working with the Securities and Exchange Commission and Congress.
NASD Regulation is extending the operating hours of its toll-free call center, which receives and responds to requests for information regarding firms and their registered representatives, to incorporate the weekday hours during which registered representatives are legally allowed to place cold calls to investors nationwide. Effective February 1, 1999, NASD Regulation will make operators available to investors on its Public Disclosure hotline, 1-800-289-9999, weekdays, from 8 a.m. to 12 midnight Eastern Time and on Saturdays, from 8 a.m. to 5 p.m. The same administrative and disciplinary information is available whether requested by phone through the toll-free number or by email request through the Web site.
The NASD established the Public Disclosure Program in 1988 to provide investors with important information about the professional background, business practices, and conduct of NASD firms and brokers. Recognizing the program's value to investors, Congress passed legislation in 1990 requiring the NASD to establish and maintain a toll-free telephone number to receive inquiries regarding disciplinary actions involving its members and their associated persons. While providing Internet access to all information available through the program is a natural next step, that particular medium was not addressed by the 1990 statutory provision mandating the program. Once this issue is resolved, investors will be able to view disciplinary information through NASD Regulation's Web site, www.nasdr.com. In the interim, investors may still access administrative information (e.g., current registrations, employment history, etc.), see if discloseable disciplinary information exists, and send requests for additional information via the Web site.
NASD Regulation oversees all U.S. stockbrokers and brokerage firms. NASD Regulation and The Nasdaq-Amex Market Group, are subsidiaries of the NASD, the largest securities-industry self-regulatory organization in the United States.