News Release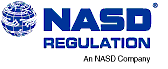 NASD Regulation Sanctions and Fines 10 Sterling Foster Brokers For Fraudulent "Boiler Room" Sales Practices; Orders $1.1 Million Restitution
Washington, D.C. – NASD Regulation, Inc., today announced that the use of "abusive" "high-pressure" "boiler room" sales practices designed to defraud investors were among the grounds for a disciplinary action that resulted in seven brokers being barred from the industry and suspensions for three others. The 10 former brokers of Sterling Foster & Co., Inc., a defunct Melville, New York broker/dealer, were ordered to pay investors a total of $1,138,517 in restitution and fined a total of $837,500. The violations of NASD rules and federal securities laws related to the sales of the securities of Advanced Voice Technologies, Inc.
This brings the total number of Sterling Foster brokers disciplined by the NASD in the past year to 31 and increases the total amount of fines and restitution imposed to $4,256,393. Several more cases are pending.
According to the findings issued by the NASD Market Regulation Committee, the Sterling Foster brokers used a variety of high-pressure sales tactics, including: aggressive cold-calling, fraudulent misrepresentations, and baseless predictions of dramatic price increases. In many instances, customers requested, but were never sent, copies of the Advanced Voice offering prospectus. Customers were sometimes told that the firm had simply "run out" of them. On those occasions when prospectuses were delivered, the brokers actively discouraged customers from reading them.
The Committee further found that, instead of revealing the true financial condition of the company, brokers at Sterling Foster sold Advanced Voice securities by representing to customers that the initial public offering (IPO) was "oversold" or "oversubscribed" and that there would be a huge, unsatisfied demand for the stock once trading began, causing the price to soar. Customers frequently were urged to "act immediately or else [they] would miss out on this incredible opportunity to get rich." In some instances, brokers told customers that "it didn't matter if the company made screen doors for submarines." Brokers also, at times, misrepresented to customers that they were privy to inside information about the company.
Although Advanced Voice began trading at a substantial premium, rising as high as $18.00 per share, the stock never came close to matching the brokers' unsubstantiated predictions. The NASD also found that the Sterling Foster brokers effected numerous unauthorized transactions in customer accounts, buying many more shares than the customers had authorized or could afford.
The Market Regulation Committee also noted that, for the most part, the customers who purchased Advanced Voice securities comprised a relatively sophisticated group. Many had previous experience investing, almost all were well-educated, and a surprising number were owners of their own successful businesses. Yet, they still succumbed to the Sterling Foster brokers' combination of relentless tactics and outlandish promises.
The NASD also found that, as a group, the Sterling Foster brokers embraced the firm's stated philosophy of "Buy or Die," meaning "never take 'no' for an answer" when selling securities to a customer. Each broker was expected to make hundreds of calls per day. Once a sale was made, however, the brokers simply ignored their customers' calls and frequently refused to accept sell orders. One customer-witness who had placed approximately 25 calls to the firm, testified that these were the "most evasive people I ever saw." In another instance, a customer who tried repeatedly to sell his shares, was told that the firm's "legal department" first had to approve the sale because the customer "had a short history with the firm." A former Sterling Foster broker who testified at the hearing, corroborated the customer-witnesses' accounts, and stated that when customers could not be dissuaded from selling, the order tickets would sometimes disappear, unexecuted, into the sales manager's "magic drawer."
The names of the 10 brokers disciplined by the NASD, and the sanctions imposed against them, are as follows:
Vincent Vaccaro - Censure; Permanent Bar; $100,000 Fine; $161,624 Restitution;
Vincent Carella - Censure; Permanent Bar; $100,000 Fine; $135,983 Restitution;
William Scuteri - Censure; Permanent Bar; $100,000 Fine; $223,200 Restitution;
Robert Paulson - Censure; Permanent Bar; $100,000 Fine; $82,006 Restitution;
Brian Kearney - Censure; Permanent Bar; $100,000 Fine; $64,410 Restitution;
Timothy Matthews - Censure; Permanent Bar; $100,000 Fine; $135,706 Restitution;
Michael Cohn - Censure; Permanent Bar; $100,000 Fine; $94,341 Restitution;
Diana Coblin - Censure; Two-Year Suspension; $100,000 Fine; $152,347 Restitution;
Joseph Ferrante - Censure; Six-Month Suspension; $25,000 Fine; $75,577 Restitution;
Claudia Silver - Censure; 30-Day Suspension; $12,500 Fine; $13,323 Restitution.
The Committee's decision regarding Vaccaro and Carella is final after 45 days, unless the matter is appealed to NASD Regulation's National Adjudicatory Council (NAC), or called for review by the NAC. The sanctions are not effective during this period. If the decision is appealed or called for review, the sanctions against Vacarro or Carella may be increased, decreased, modified, or reversed. The decisions and sanctions imposed against the remaining eight brokers are the result of settlements submitted and approved after the disciplinary hearing was completed, and as such, they are now final.
This matter was investigated and prosecuted by NASD Regulation's Denver District Office and Enforcement Department in Washington, DC. Assistance was also provided by NASD Regulation's Corporate Finance Department. NASD Regulation wishes to express its appreciation to the U.S. Attorney's Office for the Southern District of New York and the Northeast Regional Office of the U.S. Securities and Exchange Commission for their cooperation and assistance in this matter.
Investors can obtain the disciplinary record of any NASD-registered broker or brokerage firm by calling (800) 289-9999, or by accessing NASD Regulation's Public Disclosure online and sending an e-mail message through the Web site.
NASD Regulation oversees all U.S. stockbrokers and brokerage firms. NASD Regulation and The Nasdaq-Amex Market Group are subsidiaries of the National Association of Securities Dealers, Inc. (NASD), the largest securities-industry self-regulatory organization in the United States. Investors who have questions regarding enforcement actions should contact NASD Regulation at (202) 974-2800.