News Release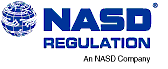 NASD Regulation's Board of Governors Approves Soliciting Comment on Proposed Exemptions From Advertising Requirements
Washington, D.C.–The National Association of Securities Dealers, Inc. (NASD®) Board of Governors today approved solicitation of comment on a rule change that would exempt advertisements and sales literature to institutional investors, including sales materials, from pre-use approval and filing requirements. These exemptions would also apply to all form letters and group e-mails to existing retail customers and to fewer than 25 prospective retail customers. Further, under the rule amendment, all article reprints and certain press releases would be exempt from the filing requirement.
The proposed amended rule, which currently does not distinguish between institutional and retail sales materials, would eliminate pre-use firm approval and NASD filing requirements for communications with institutional investors, but would indicate that these sales materials are still subject to content standards. Further, sales materials distributed to beneficiaries of institutional accounts – like 401(k) participants – would still be treated as communications with retail customers.
With the growth of the Internet, e-mail has become a more common method of communication between registered representatives and investors, which may make certain general pre-approval and filing requirements cumbersome or impractical. The proposed amendment would allow firms to review internally form letters and e-mail sent to existing retail customers and groups of less than 25 prospective retail customers according to existing supervision rules for correspondence but without pre-use firm approval. In addition, communications would continue to be subject to pre-use firm approval and NASD filing, as well as content, requirements when they are disseminated to 25 or more prospective retail clients.
The revised rule also would eliminate the need to file article reprints that have not been materially altered and press releases about registered investment companies. In addition, the rule simplifies the standards for content including the use of brokerage firm names.
The National Association of Securities Dealers, Inc. (NASD®), is the largest securities-industry, self-regulatory organization in the United States. It is the parent organization of The Nasdaq-Amex Market Group, Inc., and NASD Regulation, Inc. Through its regulatory subsidiary, the NASD develops rules and regulations, provides a dispute resolution forum, and conducts regulatory reviews of member activities for the protection and benefit of investors. The NASD oversees the nation's 5,600 brokerage firms and more than 600,000 registered brokers.
For more information about the NASD and its subsidiaries, please visit the following Web sites: www.nasd.com; www.nasdaq-amex.com;  or the Nasdaq-Amex NewsroomSM at www.nasdaq-amexnews.com.