News Release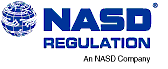 NASD's National Adjudicatory Council Fines A.S. Goldmen & Co. $150,000; Orders Restitution to Customers; Sanctions and Fines Firm Execs
Washington, D.C.—NASD Regulation's National Adjudicatory Council (NAC) today ordered Iselin, N.J.-based A.S. Goldmen & Co., Inc., to pay a $150,000 fine and more than $500,000 in restitution and interest to customers involved in securities transactions relating to today's decision.
A.S. Goldmen President and owner Anthony J. Marchiano has been fined, together with the firm, $150,000; required to requalify as a principal; and censured for failing to supervise. Vice President Stuart E. Winkler has been suspended for two years, fined $36,000, and censured for engaging in manipulative conduct, charging excessive markups, and failing to supervise. Head Trader Stacy Meyers was censured, fined $5,000, and required to requalify as a general securities representative.
Following an independent review of the entire record in this matter, the NAC affirmed in part and reversed in part the findings of New York's District Business Conduct Committee (DBCC). The NAC found that A.S. Goldmen and Winkler engaged in manipulative and fraudulent trading practices, and that Meyers was responsible for the firm's excessive markups. Finally, the NAC upheld the determination that A.S. Goldmen, Winkler, and Marchiano failed to adequately establish, maintain, and enforce a supervisory system at the firm. During the appeal the staff filed a motion to reverse and dismiss the DBCC's finding of excessive underwriting compensation because the staff determined that the calculation of the compensation was erroneous. Based upon the staff's motion, the NAC dismissed the finding and reduced the sanctions accordingly.
The NAC concluded that during a four-day period in July 1994, A.S. Goldmen, through Winkler and Meyers, charged retail customers fraudulently excessive markups in 500 sales of Innovative Tech Systems, Inc. (ITSY) warrants, that the firm dominated and controlled the ITSY warrant market, and that A.S. Goldmen manipulated the market by bidding for and purchasing ITSY warrants while engaged in a distribution of the warrants. The manipulation and the overcharging, resulted in more than $500,000 in illicit profits.
NASD Regulation found that even though A.S. Goldmen was only one of 12 Market Makers in Innovative Tech, it accounted for approximately 97 percent of all the warrants traded during the four-day period. By dominating the market to this extent, A.S. Goldmen controlled the supply of Innovative Tech's warrants, through its own accounts and its customers' accounts, immediately following the company's initial public offering on July 26, 1994.
A.S. Goldmen artificially increased the warrant's price to almost $2 per share, more than a 700 percent increase over the offering price. As a result, customers were charged markups of five to 140 percent. NASD Regulation considers markups greater than five percent to be excessive and greater than 10 percent to be fraudulent.
NASD Regulation found no evidence that Innovative Tech Systems, which was (and still is) listed on The Nasdaq SmallCap MarketSM at the time, knew that the price of its warrants was being manipulated.
Investors can obtain the disciplinary record of any NASD-registered broker or brokerage firm by calling (800) 289-9999, or by sending an e-mail through NASD Regulation's Web site.
NASD Regulation oversees all U.S. stockbrokers and brokerage firms. NASD Regulation, and The Nasdaq Stock Market, Inc., are subsidiaries of the National Association of Securities Dealers, Inc. (NASD®), the largest securities-industry self-regulatory organization in the United States.