News Release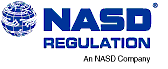 NASD's Regulatory Sanctions Trader for Limit Order Violations
Washington, D.C.—NASD Regulation's National Adjudicatory Council (NAC) ordered Michael B. Jawitz to pay a $50,000 fine, be suspended from the securities industry for one year, and then requalify as an equities trader.
The NAC found that Jawitz engaged in deceptive conduct by entering fictitious limit orders into his member firm's order execution system that led to non-bona fide transactions. The NAC also found that by engaging in this type of conduct and violating the NASD's limit order protection rule Jawitz abdicated his fiduciary responsibility by not protecting the customers' limit orders. The conduct occurred in 1995 and 1996.
Initially, NASD's Market Regulation Committee alleged that Jawitz engaged in manipulative, deceptive, or fraudulent conduct when he placed 184 fictitious limit orders in 30 Nasdaq® stocks and then canceled them. While the Market Regulation Committee found that Jawitz placed fictitious limit orders, violated the NASD's limit order protection rule, and caused non-bona fide transactions to be publicly disseminated, the Market Regulation Committee, nevertheless, dismissed the charge that Jawitz did so with the intent to manipulate or defraud. Jawitz then appealed the other findings of the Market Regulation Committee to the NAC. When a case is appealed or called for review, the entire case – along with all the findings – is reviewed. In this instance, the NAC determined that Jawitz did indeed engage in deceptive conduct and reinstated the finding.
The NAC found that Jawitz engaged in deceptive conduct and intentionally prevented the execution of 75 customer limit orders in violation of the NASD's limit order protection rule. According to the limit order protection rule, brokerage firms must fill a customer's limit order before they trade the same securities for their own account at prices equal to or better than the customer limit order.
Jawitz entered fictitious limit orders into the firm's order execution system at superior prices in order to avoid having to execute customer limit orders that were already in the firm's system. The fictitious limit orders were executed and were reported to the Nasdaq quotation tape. Although Jawitz canceled the trades, dealers and public investors had no reason to believe that the reported transactions did not reflect legitimate trades and legitimate cancellations.
Investors can obtain the disciplinary record of any NASD-registered broker or brokerage firm by calling (800) 289-9999, or by sending an e-mail through NASD Regulation's Web site.
NASD Regulation oversees all U.S. stockbrokers and brokerage firms. NASD Regulation, and The Nasdaq Stock Market, Inc., are subsidiaries of the National Association of Securities Dealers, Inc. (NASD®), the largest securities-industry self-regulatory organization in the United States.