News Release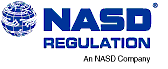 1999 Settlement Month Program Doubles Mediation Cases; New Mediation Form Provided on Web Site
Washington, D.C.—The NASD Regulation, Inc., Office of Dispute Resolution (ODR) today announced that mediation cases filed in the ODR forum doubled during the 1999 Settlement Month program. Settlement Month is an annual program in which mediators and ODR staff offer special prices for mediation for a 30-day period. Encouraged by the significantly reduced rates offered during Settlement Month, parties agreed to mediate 180 cases, which is twice the average number of cases during a typical month in the ODR forum. In addition, parties elected to mediate a greater number of small claims – under $25,000 – during the 1999 Settlement Month program. The number of small claims cases was significantly higher than a normal month, and surpassed the number of all small claims cases mediated during the entire 1998 calendar year.
Mediation, an alternative to arbitration, is a voluntary, non-binding dispute resolution process in which an impartial facilitator helps the parties find common ground and reach settlement. Mediation is unique because it does not produce "winners" and "losers"; instead, a mediator assists parties in finding a resolution. During last year's Settlement Month program, parties took advantage of the benefits of mediation in metropolitan areas across the country. In previous years, ODR offered special prices to parties during a week-long period.
"The best approach for investors is to try to work with the firm first to resolve any problems before resorting to an external dispute resolution process," said Kenneth Andrichik, Director of Mediation. "However, there are times when matters can't be settled, and an arbitration or mediation forum is necessary. I am pleased that the 1999 Settlement Month program successfully educated investors and brokers about mediation and inspired them to try it. Mediation is quick and cost-effective for all claims, no matter what the amount in dispute."
ODR reports that in 1999, parties chose mediation in 22 percent of all cases administered through its dispute resolution program. Parties using mediation succeed in reaching a settlement 80 percent of the time. Most of ODR's mediation cases originate in the NASD forum as arbitration cases. However, during Settlement Month, parties agreed to mediate many cases first, without bringing an arbitration claim.
To help investors begin the process of mediation, ODR created an online "Request For Mediation" form on the NASD Regulation Web Site (www.nasdr.com, located on the Mediation Web Page). After a party completes and submits the form online, ODR staff will contact the other parties to gauge their interest in pursuing mediation. There is no fee or obligation to mediate by using this form.
In 2000, Settlement Month will take place in cities across the country from October 1 to October 31, 2000. Persons interested in the mediation program should contact Kenneth Andrichik, or Elizabeth McCoy, Assistant Director of Mediation, at (212) 858-4400. The toll-free number is 1-888-MEDI-8 (888-696-3348), and interested parties can also e-mail mediation staff at [email protected].
NASD Regulation oversees all U.S. stockbrokers and brokerage firms with public customers. NASD Regulation is a subsidiary of the National Association of Securities Dealers, Inc., the largest securities-industry self-regulatory organization in the United States.