News Release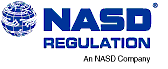 Amex Suspends Trading Floor Employee for Conduct Found Improper by the NYSE
New York, NY—The American Stock Exchange® (Amex®) today announced that it has suspended Thomas M. Giles for four years from employment on the Amex Floor for his conduct on the Floor of the New York Stock Exchange (NYSE). In July 1999, Giles was suspended by the NYSE for four years, for his involvement in a trading scheme that violated just and equitable principles of trade. In its decision released today, the Amex invoked Rule 345(h) of the American Stock Exchange, which enables the Amex to enforce a suspension imposed by another self-regulatory organization.
The NYSE's original action resulted from an investigation which revealed that from January 1996 through March 1998, Giles provided clerical services in an improper trading arrangement among himself; Steven Blandi, an independent broker on the NYSE Floor; and Michael H. Schwartz, an Amex member and registered options trader. According to the investigation, Schwartz authorized Blandi to initiate and execute trades for his accounts on the floor of the NYSE. Schwartz shared a portion of the trading profits with Blandi and Giles. The NYSE determined that the trading arrangement could not have occurred had Giles not performed all the necessary clerical functions to facilitate the arrangement.
The NYSE found that Giles received 10 percent of the trading profits generated by the arrangement; Schwartz and Blandi each received 45 percent of the trading profits.
Giles agreed to settle the matter with the NYSE without admitting or denying the NYSE's charges.
The American Stock Exchange is the only market offering investors access to a range of listings across equities, options, and structured investment products. The Amex is a subsidiary of the National Association of Securities Dealers, Inc. (NASD®), the largest securities-industry, self-regulatory organization in the United States. For more information, visit www.amex.com.