News Release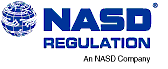 Botta Trading Fined and Censured Following Joint Amex and CBOE Investigation
New York, NY—The American Stock Exchange® (Amex®) today announced that it has censured and fined Illinois-based Botta Trading, LLC, a regular and options member of the Amex and a member of the Chicago Board Options Exchange (CBOE), $75,000 following a joint investigation conducted by the two exchanges into Botta's failure to supervise, monitor, and report critical information about employees.
Specifically, the Amex investigation found that Botta failed to monitor and supervise an employee who was a suspect in a federal criminal investigation, and the firm failed to report the employee's indictment, guilty plea, and subsequent conviction to the Amex. In addition, Botta violated federal securities laws by continuing to retain this employee following his conviction. Finally, Botta failed to notify the Amex of a disciplinary action undertaken by the CBOE in January 1999 against Botta's President and Chief Compliance Officer. Without admitting or denying the allegations, Botta has agreed to pay the fine jointly to the Amex and the CBOE and will institute measures to prevent any future violations.
According to the Amex investigation, in October 1997, the Federal Bureau of Investigation (FBI) questioned two Botta employees, David Garner, a member of the Amex, and Mark Nesci, a member of the CBOE, about their involvement in an alleged insurance fraud in San Antonio, Texas. Shortly after the FBI inquiry, Nesci admitted that he cashed checks on fraudulent insurance claims; Garner denied all allegations.
As stated in the case, Botta failed to uphold Amex rules governing the supervision of employees by failing to question Garner or subject him to increased supervision following the FBI inquiry.
In December 1997, Garner and Nesci were both indicted by a Texas federal grand jury for conspiracy to commit mail fraud. The Amex investigation found that Botta failed to obtain a copy of the indictment against Garner and also failed to promptly file an amended Form BD with the Central Registration Depository (CRD), stating that both Garner and Nesci had been indicted on felony charges. In August 1998, Garner and Nesci entered guilty pleas on charges to commit mail fraud, and in January 1999, both were convicted of felony offenses. Although Garner and Nesci were convicted, Botta did not properly document the plea or conviction in an amended Form BD. In addition, Botta violated Amex rules by allowing Garner to continue working after his conviction. Under Securities and Exchange Commission rules, a felony conviction is grounds for statutory disqualification from employment.
Finally, Botta failed to report promptly to the Amex a separate disciplinary action taken by the CBOE against the firm's President and Chief Compliance Officer.
The $75,000 fine will be paid to the Amex and the CBOE jointly. Botta will be required to institute certain procedures to ensure that the firm complies with its reporting obligations and also to determine if any employee might be subject to statutory disqualification.
The American Stock Exchange®, a subsidiary of the National Association of Securities Dealers, Inc. (NASD®), is the only primary exchange that offers trading across a full range of equities, Index SharesSM, structured products, and options. In addition to its role as a national equities market, the Amex is the leader in Index Share listings (DIAMONDS®, iSharesSM, MidCap SPDRsTM, Nasdaq-100 Index Tracking StockSM, Select Sector SPDRs® and SPDRs®) and is the second-largest options exchange in the U.S., trading options on broad-based and sector indexes as well as domestic and foreign stocks. For more information, visit www.amex.com.