News Release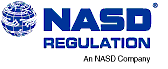 NASD Fines Prudential Securities $100,000 for Seeking to Undermine Competition for IPO Underwriting Services
Washington, D.C.—NASD Regulation, Inc., announced today that it has censured and fined Prudential Securities, Inc. $100,000 for improper conduct in connection with its potentially anti-competitive efforts to become lead manager in the underwriting of an initial public offering (IPO). The violative conduct took place while Prudential was competing with another firm for the lead manager position. In settling this matter, Prudential neither admitted nor denied NASD Regulation's findings.
In 1996, Prudential was competing with other firms to lead manage a $59 million IPO. After the issuer selected Prudential and a smaller regional investment firm as co-managers, it offered the lead position to Prudential on condition that the offering be priced with a 6 percent underwriting spread. The underwriting spread is the fee that a firm charges a company to bring its stock to market.
Prudential refused to participate in the offering at a spread of less than 7 percent, while the smaller regional firm made a lower competitive bid of 6 percent. Because the issuer repeatedly rejected Prudential's higher fee, Prudential's investment bankers called their counterparts at the competing firm and asked if they would join with them to persuade the issuer to accept the higher 7 percent spread with Prudential as lead manager. Prudential did this to dissuade the issuer from accepting the competitor firm's lower-priced bid for lead manager services. Ultimately, however, the competing firm refused to do what Prudential had asked, and it eventually was chosen as the lead manager with a 6 percent spread.
In the underwriting business, the lead manager generally earns the largest portion of the underwriting spread and its position, as lead, is prominently displayed on the prospectus as the investment banking firm responsible for the transaction. In this instance, the total fees paid by the issuer at a 7 percent underwriting spread would have been over $4 million dollars, $600,000 more than the fees that were actually generated from the 6 percent spread.
While Prudential's efforts were unsuccessful, its conduct, with its potentially anti-competitive effect, violated the NASD's rule requiring all members to adhere to high standards of commercial honor and just and equitable principles of trade.
This case was brought by NASD Regulation's Enforcement Department with assistance from the Corporate Financing Department in Washington, D.C.
Investors can obtain more information about NASD Regulation as well as the disciplinary record of any NASD-registered broker or brokerage firm by calling (800) 289-9999.
NASD Regulation oversees all U.S. stockbrokers and brokerage firms. NASD Regulation and The Nasdaq Stock Market, Inc., are subsidiaries of the National Association of Securities Dealers, Inc. (NASD®), the largest securities industry self-regulatory organization in the United States.