News Release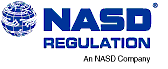 NASD Institute for Professional Development to Launch Phase I of Certificate Program Certificate Candidates to Begin Classes at the Wharton School
Washington, DC—The NASD Institute for Professional Development (NASD Institute) today announced the official launch of Phase I of the NASD Institute-Wharton Certificate Program. Students who successfully complete all three Phases of the Certificate Program, the "cornerstone" of the NASD Institute, will be designated as Certified Regulatory and Compliance Professionals (CRCP).
Phase I sessions – to be held at the Wharton School on the campus of the University of Pennsylvania in Philadelphia – will be offered twice this year: April 30-May 5, 2000 and November 5-10, 2000. This first class of students is comprised of mid- to high-level securities regulatory, compliance, legal, and other financial industry professionals, all of whom will complete a rigorous week of academic study. Courses to be offered during the April/May Phase I session will cover such topics as securities law, assessing suitability, and supervision and supervisory structure.
"I am pleased that the NASD Institute's first for-credit program is off to a great start. The academic alliance with Wharton, one of the world's most prestigious business schools, speaks to the high quality of the Certificate Program. I am confident that the first class of registered students will be well-served by this experience," said Frank G. Zarb, NASD Chairman and CEO.
Mary L. Schapiro, President of NASD Regulation, will open the Phase I session with a discussion about the mission and goals of the program. And, William C. Tyson, a tenured professor at the University of Pennsylvania, with a joint appointment at the Wharton School and the Law School, is serving as Wharton's Academic Director for the program and will teach a number of certificate courses.
"The start of Phase I marks the beginning of what will be a terrific learning experience. We believe the course work will address topics that are relevant, and that will promote an important shared learning experience between a range of professionals - all of whom are connected in some way by the capital markets," said Gary L. Tidwell, Executive Director, NASD Institute for Professional Development.
The overall Certificate Program requires 120 hours of education, broken into three Phases. The Wharton School-based sessions, Phases I and III, provide 60 hours of credit. During Phase I, students will take courses on a range of topics taught by Wharton faculty and other securities industry professionals. In Phase II, students will take one- and two-day elective courses scheduled throughout the year at various geographic locations, providing students with a total of 60 hours course work. Students will be able to take classes on specific topics including fixed income products, advertising regulation, investment companies, variable annuities, derivatives, and online trading issues. As part of Phase II, students must complete an Ethics Seminar to be conducted in conjunction with Fordham University. Phase III, the second one-week Wharton-based session will be held in 2001, and will offer the certificate candidates advanced-level courses that build on Phases I and II.
NASD Institute courses may be included as part of the Firm Element of the Securities Industry Continuing Education Program requirements; will be submitted for professional/legal continuing education credit; and may be taken on a non-certificate basis.
The NASD Institute is also working with other organizations to provide Phase II courses, including The Bond Market Association, the New York Institute of Finance (NYIF), and the International Securities Market Association (ISMA). In addition to these courses, the NASD Institute is exploring courses that can be accessed over the Internet.
For more information, and to view enrollment information, visit the NASD Institute.
NASD Regulation oversees all U.S. stockbrokers and brokerage firms. NASD Regulation, The Nasdaq Stock Market, Inc., and the American Stock Exchange® are subsidiaries of the National Association of Securities Dealers, Inc. (NASD®), the largest securities industry self-regulatory organization in the United States.