News Release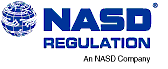 NASD Launches the NASD Institute for Professional Development and Appoints Gary L. Tidwell Executive Director
Washington, DC—The National Association of Securities Dealers, Inc. (NASD®) announced that it has launched the NASD Institute for Professional Development (NIPD). Gary L. Tidwell, who was recently elected Vice President, NASD Regulation, Inc., has been named Executive Director of the Institute. The NIPD's mission is to provide comprehensive, academic programs for financial industry professionals and regulators in order to promote understanding between these two groups.
The cornerstone of the NIPD will be a certificate program offered to regulators and industry personnel in conjunction with the Wharton School at the University of Pennsylvania in Philadelphia. Beginning in April 2000, matriculating students will be required to complete 120 hours of classes, some of which will be fulfilled on the Wharton campus. Courses will focus on regulation and technology, as well as more specific electives such as fixed income products, on-line trading, investment companies, and annuities. In addition, the NIPD is currently developing an ethics program in conjunction with Fordham University in New York City. NIPD also will sponsor non-certificate programs and day-long seminars.
"The educational programs of the Institute will further the NASD's core mission, to assure that our markets are of the highest integrity, for the protection of investors. I am pleased that Gary will serve as the Institute's Executive Director. His academic and legal background, combined with prior experience in the regulation of the markets, will make him an excellent leader of the NIPD," said Frank G. Zarb, Chairman and CEO of the NASD.
Tidwell was named Vice President of NASD Regulation in December 1999. He joined the self-regulatory organization in 1998 as Director of Neutral Management in the Office of Dispute Resolution. Tidwell maintains a tenured professorship at the College of Charleston and also teaches at the United States Military Academy at West Point. He has served as an NASD arbitrator and also spent two years as an enforcement attorney with the Securities and Exchange Commission (SEC). He is the recipient of numerous teaching and research awards relating to business ethics, white-collar crime, insider trading, and professional liability, and is the author of two books and 38 manuscripts.
For more information, and to view certificate program enrollment information, visit the NIPD Web Pages – http://www.nasd.com/nipd_index.htm – on the NASD Regulation and NASD Web sites – www.nasdr.com and www.nasd.com.
NASD Regulation oversees all U.S. stockbrokers and brokerage firms. NASD Regulation, and The Nasdaq Stock Market, Inc., are subsidiaries of the National Association of Securities Dealers, Inc. (NASD®), the largest securities-industry self-regulatory organization in the United States.