News Release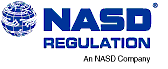 NASD Regulation Censures and Fines E*TRADE Securities
Washington, D.C.—NASD Regulation, Inc., today announced that it has censured and fined E*TRADE Securities, Inc., of Menlo Park, CA, $20,000 for failing to promptly respond to NASD Regulation requests for information relating to customer complaints.
In a three-month period, from April 1999 to June 1999, NASD Regulation made 17 separate requests for information relating to customer complaints that it had received about the firm, and in each instance E*TRADE failed to provide further information or respond in a timely fashion.
One result of E*TRADE's tremendous account growth, 550 percent from third quarter 1997 to third quarter 1999, according to the firm, has been the challenge of handling the needs and requests of such a large number of customers.
"Prompt response to regulators' inquiries about customer complaints has to be front and center for all firms," said Barry R. Goldsmith, Executive Vice President of Enforcement at NASD Regulation. "Brokerage firms need to devote the resources that are necessary to handle all aspects of their securities business."
In settling this matter, E*TRADE neither admitted nor denied NASD Regulation's allegations.
Investors can obtain more information about NASD Regulation as well as the disciplinary record of any NASD-registered broker or brokerage firm by calling (800) 289-9999.
NASD Regulation oversees all U.S. stockbrokers and brokerage firms. NASD Regulation and The Nasdaq Stock Market, Inc., are subsidiaries of the National Association of Securities Dealers, Inc. (NASD®), the largest securities industry self-regulatory organization in the United States.