News Release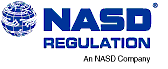 NASD Regulation Charges All-Tech, Houtkin, and Others with Day Trading and Advertising Violations
Washington, DC—NASD Regulation, Inc., today announced that it has issued a disciplinary complaint charging All-Tech Direct, Inc., of Montvale, NJ; Harvey I. Houtkin, Chairman and CEO; Mark D. Shefts, President; and Harry Lefkowitz, Vice President of Operations with violating NASD rules in connection with All-Tech's day-trading business. In addition, David Niederkrome, Michael Benson, and Jeffrey Sadowski, current or former owners of the Seattle, Washington; Portland, Oregon; and Chicago, Illinois branch offices of All-Tech were also named in the complaint.
The complaint alleges that All-Tech, Shefts, and Lefkowitz failed to supervise the activities of employees who arranged loans between customers to cover margin calls, known as "journaling." The loans were necessary to enable customers to meet margin calls, thereby allowing them to continue trading and generating commissions for All-Tech. While the journaling occurred nationwide, NASD Regulation focused on five branches and found that from January 1998 to January 1999, over 4,800 journals were recorded, transferring over $130 million in loans between customer accounts. In many instances, the loans were arranged by unregistered persons, involving customers at different branches who did not know each other, and carrying fees, sometimes at usurious rates. Many of journal forms were forwarded to All-Tech's clearing firm without the requisite signatures. In addition, many had non-registered persons signing as branch manager, traders signing without full authority, and photocopied customer and branch manager signatures. According to the complaint, Niederkrome and other All-Tech employees misrepresented the risks associated with the loans by telling customers they were virtually risk-free. In fact, one customer lost approximately $40,000 by making a loan that was misrepresented to him as risk-free.
NASD Regulation also alleged that All-Tech and Houtkin made misleading, exaggerated, and unsupported statements in a number of print and radio advertisements, in material posted on the firm's Web site, as well as during television appearances and in his first book, which was distributed by the firm. Statements include:
"Most of my customers have enjoyed successes virtually unheard of in the trading community."
"[A]nyone with the financial capability and desire has the opportunity to participate in the market with the same advantages as a market making pro."
"If you meet parameters set forth in this guide…your probability of success will be exceptionally high."
"Electronic Day Trading appeals to executives, retirees, graduating college students and anyone who recognizes the unlimited earnings potential and quality of life which an Electronic Day Trader may achieve."
"Three in ten" and "four in ten" people trained as day traders will become successful.
The complaint also charges All-Tech, Houtkin, and Shefts with violating NASD rules by permitting Jeffrey Sadowski, a statutorily disqualified person, to participate actively in the firm's securities-related activities, even though he had been barred from the securities industry by the SEC in 1988. NASD Regulation further alleges that the firm, Houtkin and Shefts, violated NASD rules by failing to properly register Michael Benson, who was also charged.
The investigation leading up to this action was conducted by NASD Regulation's Enforcement Department with assistance from NASD Regulation's Advertising Regulation Department.
As part of its recent focus on the activities of day-trading firms, NASD Regulation today also announced a complaint it filed against Stock USA, Inc. The details of that complaint are presented in a separate release, also issued today.
The issuance of a disciplinary complaint represents the initiation of a formal proceeding by NASD Regulation in which findings as to the allegations in the complaint have not been made and does not represent a decision as to any of the allegations contained in the complaint. Because this complaint is unadjudicated, the respondents should be contacted before drawing any conclusion regarding the allegations in the complaint.
Under NASD Regulation rules, the individuals named in the complaint can file a response and request a hearing before an NASD Regulation disciplinary panel. Possible sanctions include a fine, suspension, bar, or expulsion from the NASD.
Investors can obtain more information about NASD Regulation as well as the disciplinary record of any NASD-registered broker or brokerage firm by calling (800) 289-9999, or by sending an e-mail through NASD Regulation's Web site.
NASD Regulation oversees all U.S. stockbrokers and brokerage firms. NASD Regulation and The Nasdaq Stock Market, Inc., are subsidiaries of the National Association of Securities Dealers, Inc. (NASD®), the largest securities industry self-regulatory organization in the United States.