News Release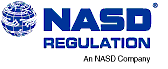 NASD Regulation Charges Dean Witter Reynolds Inc. With Securities Fraud and Other Violations Related to the Marketing and Sales of Term Trusts; Two Individuals Also Charged
Washington, DC—NASD Regulation, Inc. today announced that it has issued a complaint against Dean Witter Reynolds Inc. for violations relating to its marketing and sale of proprietary bond funds known as Term Trusts. John B. Kemp and Lawrence J. Solari, Jr., executives with the firm, were also charged with violations relating to the marketing of the Term Trusts.
NASD Regulation's complaint alleges that Dean Witter sold over $2 billion of TCW/DW Term Trusts to over 100,000 customer accounts through the use of a firm-wide internal marketing campaign that misrepresented the Trusts as safe, secure, low-risk investments. The complaint alleges that Dean Witter targeted certificate of deposit holders and other conservative investors, many of whom were elderly with moderate, fixed incomes, for sales of these securities. The marketing campaign failed to include critical information about the significant risks and potential volatility of the Term Trusts. In fact, the Trusts' portfolios contained a large percentage of risky and volatile mortgage derivative securities, known as inverse floaters, aggressively employed a risky borrowing strategy, were highly interest-rate sensitive, and were dependent on a low-interest-rate environment to achieve their projected returns.
After interest rates rose in 1994, the Term Trusts lost over 30 percent in net asset value (a drop of over $500 million) and were forced to reduce their dividends by nearly a third. The market prices of the Trusts also declined significantly, losing over $600 million in market value. Nearly 30,000 customers sold at least some portion of their Term Trusts, suffering realized losses of approximately $65 million. The complaint alleges that Dean Witter received over $119 million in underwriting fees and sales concessions from the sale of the Term Trusts, as well as approximately $7 million annually in management fees.
Dean Witter conducted an extensive internal marketing campaign to encourage its brokers to sell the Term Trusts. The campaign presented the Term Trusts to brokers as a simple and safe investment, as an investment that was suitable for virtually all investors, and as a safe, high-quality alternative to CDs. The campaign failed to mention, or obscured, the significant risks associated with the Term Trusts.
Presentations made to branch offices at Dean Witter for one of the Term Trust offerings focused sharply on CD holders and money market investors and told brokers "CD investors are looking for safety and competitive yields – features available in Term Trust 2000." Internal newsletters provided to all brokers at Dean Witter also made numerous misleading claims about the Term Trusts. For instance, one newsletter stated: "What makes this closed-end investment so attractive? Three key features: Quality, safety and yield." Another stated:
The timing couldn't be better! Approximately $110 billion in Certificates of Deposits are rolling over in April. That's a huge potential market for TCW/DW Term Trust 2003. Certificates of Deposit have traditionally been the choice of investors seeking safety and an attractive yield. . . . really spell out the exciting features of the TCW/DW Term Trust 2003 and you'll have yourself more sales than you can calculate the commissions on. Everything you want from a CD and more!
The internal newsletters also suggested misleading sales presentations. One suggested using a "simple" comparison of the Term Trusts with CDs, omitting any discussion of the differences between the Term Trusts and CDs or of the additional risks associated with the Term Trusts. The proposed sales presentation suggested that the Term Trusts were suitable for retirees for whom "safety" was a "major concern." Another newsletter suggested a sales approach for investors who "don't want the volatility associated with interest rate moves." Dean Witter's marketing effort for the Term Trusts also included high-pressure sales efforts at the regional and branch levels, including the use of sales contests and sales quotas. Dean Witter brokers also received higher commissions for the sale of the proprietary Term Trusts than for non-proprietary products.
The complaint also charges that Dean Witter sold a significant percentage of the Trusts to elderly customers seeking income as their primary investment objective. Over $500 million of the Trusts were sold to investors 70 years of age and older.
The complaint charges Dean Witter with violations of the NASD's antifraud, suitability, and supervisory rules, and with violations of its rule requiring that members adhere to high standards of commercial honor and just and equitable principles of trade.
The Term Trusts were sold by Dean Witter in three separate offerings from October 1992 to November 1993.
Kemp, President of Dean Witter Distributors and Director of Sales for Dean Witter InterCapital, was charged with overseeing and approving roadshow presentations for the Term Trusts that misleadingly portrayed the Trusts as safe, low-risk investments that should be sold to investors looking for certificate of deposit equivalents.
Solari, the former Regional Director for Dean Witter's Northeast Region, a region containing approximately 45 branches and 1,000 salesmen, was charged with sending sales memoranda to numerous Dean Witter branch managers that encouraged improper sales of the Term Trusts through misleading sales presentations.
Both Kemp and Solari were charged with violations of the NASD rule requiring that members adhere to high standards of commercial honor and just and equitable principles of trade.
NASD Regulation wishes to acknowledge the assistance provided in this matter by the New York State Attorney General's Office.
The issuance of a disciplinary complaint represents the initiation of a formal proceeding by the Association in which findings as to the allegations in the complaint have not been made and does not represent a decision as to any of the allegations contained in the complaint. Because this complaint is unadjudicated, the respondents should be contacted before drawing any conclusion regarding the allegations in the complaint.
Under NASD Regulation rules, the individuals and the firms named in the complaint can file a response and request a hearing before an NASD Regulation disciplinary panel. Possible sanctions include a fine, restitution, disgorgement, suspension, bar, or expulsion from the NASD.
Investors can obtain more information and the disciplinary record of any NASD-registered broker or brokerage firm by calling (800) 289-9999, or by sending an e-mail through NASD Regulation's Web site, www.nasdr.com.
NASD Regulation oversees all U.S. stockbrokers and brokerage firms. NASD Regulation, The American Stock Exchange®, NASD Dispute Resolution, Inc. and The Nasdaq Stock Market, Inc.®, are all subsidiaries of the National Association of Securities Dealers, Inc., the largest securities-industry self-regulatory organization in the United States.