News Release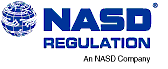 NASD Regulation Charges Josephthal & Co., Inc. and Top Execs with Fraud and Unfair Dealing With Customers
Washington, D.C.—NASD Regulation, Inc., today announced that it has issued a complaint charging Josephthal & Co., Inc., New York, NY; Dan D. Purjes, Chief Executive Officer; Paul H. Fitzgerald, Managing Director of Capital Markets; and Matthew I. Balk, former Senior Managing Director for Equity Marketing, with fraud and unfair business practices with investors in connection with security sales.
According to NASD Regulation's complaint, in late May 1996, Josephthal violated federal securities laws and NASD conduct rules during a massive sales effort aimed at selling, from their inventory, over 1.1 million common shares of VictorMaxx Technologies, Inc. (VMAX). As the underwriter of VictorMaxx' initial public offering and market maker for the stock, Josephthal supported the stock from August 1995 until the beginning of May 1996. By mid-May 1996, the firm had suffered a loss of between $3 and $4 million on the inventory held in the stock.
In an effort to cut its losses, Purjes, Fitzgerald, and Balk decided to sell the position to the firm's customers. However, it is alleged that the firm's representatives had shown little interest in retailing the stock until mid-May when, to induce the sales force to move the stock, Purjes, Fitzgerald, and Balk paid them commissions of about 29 percent of an investor's total purchase of the stock. As a result, from May 17-May 31, 1996, the Josephthal sales force aggressively recommended VictorMaxx to its customers. During these 10 business days, Josephthal brokers sold almost 1,000,000 shares in over 400 customer transactions at an average price of $2.10 per share. Sales during the two-week effort represented nearly 36 percent of the tradable shares of the common stock. Josephthal remained a market maker in the security throughout the fraudulent sales effort.
Shortly after Josephthal sold its position, the market price of VictorMaxx tumbled. Within a month, it was below a dollar, where it has remained since. On October 24, 1996, it was delisted from the Nasdaq SmallCap Market and by the fourth quarter of 1996 the price ranged from $.01 to $.375. Thus, an investor in VictorMaxx who purchased during the May sales effort and held onto that stock for no more than 45 days would have incurred more than a 50 percent loss. According to the complaint, in violation of the firm's obligation of fair dealing, at no time did it disclose to its customers its plan to quickly dispose of its losing inventory position through a massive retail sales effort fueled by an extremely high special sales credit to its sales force.
The complaint also notes that just days before the start of the VictorMaxx sales effort, Josephthal and Purjes had settled, with the NASD, a case with almost identical violations.
NASD Regulation did not allege that VictorMaxx, Inc., which is listed on the OTC Bulletin BoardSM, knew that Josephthal was selling off its stock in the marketplace or engaged in any wrongdoing.
The issuance of a disciplinary complaint represents the initiation of a formal proceeding by NASD Regulation in which findings as to the allegations in the complaint have not been made and does not represent a decision as to any of the allegations contained in the complaint. Because this complaint is unadjudicated, the respondents should be contacted before drawing any conclusion regarding the allegations in the complaint.
Under NASD rules, the individuals and the firm named in the complaint can file a response and request a hearing before an NASD Regulation disciplinary panel. Possible sanctions include a fine, suspension, bar, or expulsion from the NASD.
This matter was investigated by NASD Regulation's District Office in Denver, Colorado.
Investors can obtain the disciplinary record of any NASD-registered broker or brokerage firm by calling (800) 289-9999, or by sending an e-mail through NASD Regulation's Web site.
NASD Regulation oversees all U.S. stockbrokers and brokerage firms with public customers. NASD Regulation and The Nasdaq Stock Market are subsidiaries of the National Association of Securities Dealers, Inc. (NASD®) the largest securities-industry self-regulatory organization in the United States.