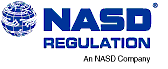 NASD Regulation Charges San Clemente Securities, Execs with Fraud
Washington, DC—NASD Regulation, Inc., today announced that it has issued a complaint against San Clemente Securities, Inc., charging the firm and others with misconduct in connection with the offer and sale of certificates of deposit (CDs) during the period June 1999 to March 2000. San Clemente Securities, Inc., which was headquartered in San Clemente, California, had offices nationwide. It filed to withdraw its membership from the National Association of Securities Dealers, Inc. (NASD®) in June 2000.
In addition to the firm, the complaint charges San Clemente's two owners and officers, Cooke Christopher, the firm's President and Chairman; and Thomas Sunderland, its Executive Vice President, with fraudulent conduct in connection with the promotion and sale of the CDs Sales persons associated with San Clemente were also named in the complaint. Jeffrey Schwertfeger, Jeffrey Katz, and Gennaro (Jerry) Chiappetta were charged with fraudulent misrepresentations and omissions. Douglas Eichenberger, Justin Irving, Randy Rondberg and Jeffrey Vann were charged with making misrepresentations and/or failing to disclose information to San Clemente investors in connection with CDs purchased during the period alleged.
The complaint charges that San Clemente, acting through Christopher, devised a CD investment program for the purpose of making CDs held and serviced by United Custodial Corporation, an entity not regulated as a bank, trust company, or broker/dealer, appear more attractive to investors than conventional CDs traditionally purchased directly from banks. Although the CDs are actual, valid, bank-issued certificates of deposit, it is alleged that the investment program was operated as a fraud upon public investors due to material misrepresentations and omissions made to investors regarding FDIC insurance coverage, investment yield, and fees and commissions charged on the CD investments. In addition, the complaint alleges that the firm failed to provide accurate information regarding account balances and interest accrual.
The allegations focus on "interest-at-maturity" or "zero coupon" CDs which, on behalf of San Clemente's customers, were held and serviced by United Custodial. The complaint alleges that the sale of these CDs comprised approximately 62 percent of San Clemente's business activities, generating $2.3 million in gross revenues. The complaint also asserts that during the period at issue investors were not told that United Custodial was affiliated with San Clemente, and owned by Cooke Christopher and Thomas Sunderland.
NASD Regulation wishes to acknowledge the assistance provided in this matter by the Securities and Exchange Commission's Pacific Regional Office.
The issuance of a disciplinary complaint represents the initiation of a formal proceeding by the Association in which findings as to the allegations in the complaint have not been made and does not represent a decision as to any of the allegations contained in the complaint. Because this complaint is unadjudicated, the respondents should be contacted before drawing any conclusion regarding the allegations in the complaint.
Under NASD Regulation rules, the individuals and the firms named in the complaint can file a response and request a hearing before an NASD Regulation disciplinary panel. Possible sanctions include a fine, suspension, bar, or expulsion from the NASD.
Investors can obtain more information and the disciplinary record of any NASD-registered broker or brokerage firm by calling (800) 289-9999, or by sending an e-mail through NASD Regulation's Web site.
NASD Regulation oversees all U.S. stockbrokers and brokerage firms. NASD Regulation, The American Stock Exchange®, NASD Dispute Resolution, Inc. and The Nasdaq Stock Market, Inc.®, are all subsidiaries of the National Association of Securities Dealers, Inc., the largest securities-industry self-regulatory organization in the United States.