News Release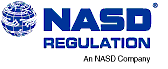 NASD Regulation Charges U.S. Rica Financial, Inc.; Firm President with Obtaining Secret Profits from Customers
Washington, D.C.—NASD Regulation, Inc., today announced that it issued a complaint charging U.S. Rica Financial, Inc., San Jose, CA and its president and owner, Vinh Huu Nguyen with misrepresenting to customers, on its Web site, www.usrica.com, and on trade confirmations, the amounts that the firm was charging customers for online trades. The complaint alleges that U.S. Rica and Nguyen advertised at different times on its Web Site that customers would be charged a fixed low commission for Internet trades, that it is "Ranked Top 10 for Overall Low Cost" by Gomez.com, and that trades would be done for free during a 1999 year-end, "Millennium Special." In fact, the firm was making secret profits on its customer trades by fraudulently charging undisclosed mark-ups and mark-downs.
In the complaint, NASD Regulation alleges that U.S. Rica and Nguyen violated the NASD's advertising rule, engaged in fraudulent conduct, issued false and misleading confirmations, and failed to maintain the necessary records regarding transactions in its inventory account. U.S. Rica's activities resulted in secret profits totaling more than $37,000 from trading in January 1999. The complaint further alleges U.S. Rica made secret profits of nearly $19,000 from 21 trades during December 1999 on a day when it advertised to customers that all Internet trades would be done for free. The firm is also alleged to have made more than $58,000 in undisclosed charges to customers in over 300 trades throughout the last two years. NASD Regulation charges that as recently as January 5, 2000, U.S. Rica and Nguyen charged customers undisclosed amounts for trades.
NASD Regulation alleges that Nguyen, through U.S. Rica, was placing trades for its customers on a principal, rather than agency basis. When assuming the role of principal in a trade, a brokerage firm takes an order from customers and buys the securities from or sells them to its customers from its own account, and charges a mark-up. In completing an agency transaction, the firm takes a customer's order, goes to the market, fills it, and then charges a commission.
In violation of NASD rules, U.S. Rica indicated to customers that their orders had been filled on an "agency basis" and that they would be charged a low, $4.95 commission. NASD Regulation alleged that U.S. Rica and Nguyen actually filled customers' orders by purchasing the stock for the firm's inventory (acting as principal) and then selling it to customers charging a mark-up as well as the $4.95 commission. For example, in one sale, a customer placed an order for 500 shares of a listed security. Nguyen purchased the stock for 22 3/8 in U.S. Rica's inventory account. He then sold the shares from the firm's inventory account to the customer for the price of $23.00 per share. The customer's confirmation statement reflected that the trade was an agency trade with a commission of $4.95. In reality, U.S. Rica's mark-up, and secret profit, was $312.50 – a fact not disclosed to the customer.
The issuance of a disciplinary complaint represents the initiation of a formal proceeding by NASD Regulation in which findings as to the allegations in the complaint have not been made and does not represent a decision as to any of the allegations contained in the complaint. Because this complaint is unadjudicated, the respondents should be contacted before drawing any conclusion regarding the allegations. This case was investigated by NASD Regulation's San Francisco District Office.
Under NASD rules, the individuals and the firm named in the complaint can file a response and request a hearing before an NASD Regulation disciplinary panel. Possible sanctions include a fine, suspension, bar, or expulsion from the NASD. Investors can obtain the disciplinary record of any NASD-registered broker or brokerage firm by calling (800) 289-9999.
NASD Regulation oversees all U.S. stockbrokers and brokerage firms with public customers. NASD Regulation and The Nasdaq Stock Market are subsidiaries of the National Association of Securities Dealers, Inc. (NASD®) the largest securities-industry self-regulatory organization in the United States.