News Release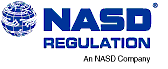 NASD Regulation Comments on Court-Ordered Arbitration Expungements
Washington, DC—NASD Regulation, Inc. today re-affirmed the vital importance of the integrity and accuracy of the Central Registration Depository (CRD), which contains comprehensive data, including information about arbitrations, reported by securities firms and their registered brokers. Investors, regulators, and the securities industry depend on the information that is reported to CRD and is made available to the public through NASD Regulation's Public Disclosure Program. NASD Regulation has championed its public disclosure system, which provides information to investors about active securities firms and their brokers and is unparalleled in any other industry.
The expungement of arbitration awards and settlements from the CRD system, although infrequent, is a difficult and complex issue. NASD Regulation recognizes that claims are sometimes made in arbitration that are completely without merit and that individuals are sometimes falsely accused of being involved in wrongful conduct. NASD Regulation also recognizes that some brokers and firms may inappropriately attempt to have truthful and accurate information about their misconduct expunged from the CRD system. Since January 1999, when the NASD instituted a moratorium on arbitrator-ordered expungements, NASD Regulation has relied exclusively on the judicial process to balance these competing interests and to determine whether an expungement order should be issued in a particular case.
The Public Investors Arbitration Bar Association (PIABA) recently expressed the concern that courts may sometimes inappropriately order the expungement of information from CRD. PIABA has released statistics it compiled and has called for a further review of the area. NASD Regulation already has undertaken a review of this issue and therefore, appreciates PIABA's desire to contribute to the ongoing discussion. However, the statistics PIABA has assembled do not accurately and completely characterize the expungement issue.
For example, the data do not distinguish between the pre- and post-moratorium time periods and, therefore, do not effectively represent the significant effect of the moratorium. PIABA's report also does not adequately address the relevance of the number of times that arbitrators denied expungement requests by brokers who otherwise prevailed in the arbitration. Further, PIABA's report fails to recognize what its own statistics show: there are a small number of expungements granted in awards and they appear to be decreasing. For example, over the course of 1999, less than two percent of the claims filed in the arbitration forum have resulted in an award of expungement, as counted by PIABA. For 2000, on an annualized basis, that number further decreases by more than a third to just over one percent. Finally, PIABA's report fails to acknowledge the diligence arbitrators exercise in granting expungement relief, as demonstrated by the number of instances in which they grant expungement for some brokers but not others in the same case.
NASD Regulation is working with the SEC and state securities regulators to determine if additional protections are necessary to ensure the integrity and accuracy of CRD information. Possible additional protections could include changes to reporting requirements or rules, prior notice to regulators of expungement litigation, and greater regulator involvement in expungement litigation. NASD Regulation has opposed court ordered expungements when they raised investor protection issues, and is exploring expanding and refining this practice. NASD Regulation will continue to work closely with all interested parties to reach the appropriate final resolution of the expungement question.
Investors can obtain the disciplinary record of any NASD-registered broker or brokerage firm by calling (800) 289-9999, or by sending an e-mail through NASD Regulation's Web site www.nasdr.com. For more information on NASD Regulation, visit the Web site.
NASD Regulation oversees all U.S. stockbrokers and brokerage firms. NASD Regulation, The Nasdaq Stock Market, Inc., The American Stock Exchange®, and NASD Dispute Resolution, Inc. are subsidiaries of the National Association of Securities Dealers, Inc. (NASD®), the largest securities-industry self-regulatory organization in the United States.