News Release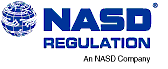 NASD Regulation Expels LT Lawrence & Co., Inc., Bars Principals for Fraud, and Obtains $275,000 in Restitution for Investors
Washington, D.C.—NASD Regulation, Inc., today announced that it has expelled LT Lawrence & Co., Inc., of New York, NY, from the securities industry and permanently barred its Chief Executive Officer, Lawrence Principato, and its President, Todd E. Roberti, for defrauding investors through excessive mark-ups and mark-downs in 350 transactions. In settling the charges, Principato and Roberti have agreed to fully reimburse the 300 LT Lawrence customers, in 37 states and the United Kingdom, who sustained $275,000 in damages.
NASD Regulation originally filed a complaint against LT Lawrence, Principato, and Roberti in September 1998 alleging that they charged the firm's customers excessive or fraudulent mark-ups or mark-downs in transactions of EcoTyre Technologies, Inc. Common Stock and Class A Warrants. As alleged in the complaint, the fraudulent transactions occurred while LT Lawrence, after acting as managing underwriter for EcoTyre's initial public offering, dominated and controlled the trading activity of these securities from February 6, 1996 through March 29, 1996. As part of this settlement, Principato and Roberti neither admitted nor denied the allegations.
In the September 1998 complaint, NASD Regulation also alleged that the firm's Compliance Officer, Mitchell J. Halpern, failed to establish, implement, and enforce supervisory procedures designed to prevent this type of conduct. As part of Halpern's settlement, also announced today, he neither admitted nor denied the allegations and has been suspended from associating with any NASD member, in any capacity, for a period of 30 days and fined $20,000.
In July 1999, LT Lawrence's Head Trader, Thomas J. Dalton, settled a related disciplinary proceeding by consenting, without admitting or denying NASD Regulation's allegations, to findings that he also participated in the fraud. Mr. Dalton was suspended from associating with any NASD member, in any capacity for a period of three months and fined $40,000.
NASD Regulation did not allege any wrongdoing on the part of EcoTyre.
Investors can obtain the disciplinary record of any NASD-registered broker or brokerage firm by calling (800) 289-9999.
NASD Regulation oversees all U.S. stockbrokers and brokerage firms. NASD Regulation, and The Nasdaq Stock Market, Inc., are subsidiaries of the National Association of Securities Dealers, Inc. (NASD®), the largest securities-industry self-regulatory organization in the United States.