News Release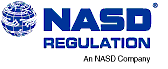 NASD Regulation Expels R.D. White & Co., Inc., Sanctions Principals for Fraud and Recovers $400,000 in Restitution for Investors
Washington, D.C.—NASD Regulation, Inc., today announced that it has expelled R.D. White & Co., Inc., of New York, NY, from NASD membership; barred both Louis J. Pagano, Chief Executive Officer, and John R. Piscopo, President, from associating with any NASD member as principals for five years; and suspended them from associating with any NASD member, in any capacity, for two years, for fraud and other securities violations, in connection with purchases and sales of two securities. R.D. White, in settling the charges originally filed in April 1999 (see NASD Regulation press release 4/28/99), has agreed to pay over $400,000 in restitution to over 200 R.D. White customers, in 29 states. The firm, Pagano and Piscopo have been fined $100,000, $50,000, and $100,000 respectively.
NASD Regulation Inc., found that R.D. White, after acting as the managing underwriter of the initial public offerings of Genisys Reservation Systems, Inc. and Capital Beverage Corp, on March 20, 1997 and July 17, 1997, respectively, dominated and controlled the trading in the securities. On the first day of trading, when R.D. White purchased the securities from its customers in 142 separate transactions, it fraudulently underpaid them by not giving them a fair price reasonably related to the prevailing market price for those securities.
The Capital Beverage IPO also registered for sale securities owned by 26 individuals who had previously provided financing to the company. A total of 325,000 shares of common stock and 650,000 warrants were sold by these individuals to the firm within the first three minutes of trading. These securities were then redistributed to the public in solicited transactions throughout the remainder of the day. The firm's brokers received several times their normal compensation for selling this large block of securities. NASD Regulation found that, while engaged in this activity, the firm, Pagano, and Piscopo violated the anti-fraud and distribution provisions of the federal securities laws and NASD rules. These anti-manipulative provisions prohibit a firm from artificially conditioning the aftermarket for a security by bidding for or purchasing securities while it is engaged in a distribution of those securities. Additionally, NASD Regulation found that R.D. White received over $1 million in excessive underwriting compensation and failed to submit, for approval by NASD Regulation, as required, the maximum proposed underwriting compensation.
The firm, along with Pagano and Piscopo, were also found to have failed to establish, maintain, and enforce adequate written supervisory procedures designed to prevent the alleged misconduct. As part of this settlement, the firm, Pagano and Piscopo neither admitted nor denied the allegations.
This matter was investigated by NASD Regulation's Enforcement Department with assistance from the Corporate Financing Department. NASD Regulation did not allege any wrongdoing on the part of the issuers.
Investors can obtain the disciplinary record of any NASD-registered broker or brokerage firm by calling (800) 289-9999, or by sending an e-mail through NASD Regulation's Web site www.nasdr.com.
NASD Regulation oversees all U.S. stockbrokers and brokerage firms. NASD Regulation, the Nasdaq Stock Market, Inc.; the American Stock Exchange, LLC; and NASD Dispute Resolution, Inc. are subsidiaries of the National Association of Securities Dealers, Inc., the largest securities industry self-regulatory organization in the United States.