News Release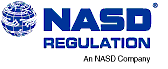 NASD Regulation Files Action Against Day-Trading Firm for Registration and Supervisory Violations
Washington, DC—NASD Regulation, Inc., today announced that it has filed a disciplinary action against Stock USA, Inc. of San Diego, California; Ralph Mann, President; Jason Miradoli, former manager of Stock USA's Roslyn, New York branch office; and Harry Edward Bassett III, not affiliated with the firm. The complaint charges that the firm allowed a branch office to operate with inadequate supervision and allowed an unregistered person, who was statutorily disqualified, to actively participate in the securities business of the office by recommending securities and recruiting customers.
Between approximately January 28, 1999 and April 7, 1999, Stock USA operated a day trading branch office in Roslyn, New York, from office space also occupied by Sagamore Capital Trading, Inc., which is not an NASD member. Sagamore recruited and trained individuals to become day traders. Although the Roslyn office was designated as a Stock USA branch office, it was, in reality, run as a Sagamore office. The only person at the branch who was actively involved in recruiting customers and rendering investment advice to customers was a Sagamore employee, Harry Edward Bassett III. Bassett's activities required him to be registered with Stock USA. However, Bassett was not only unregistered, but was statutorily disqualified from associating with any NASD-member firm as a result of a prior criminal conviction. The sole registered person at the Roslyn office, branch manager Jason Miradoli, exercised no control over office operations, had virtually no supervisory experience or experience in the day-trading area, and did not even have a key to the office.
The complaint further alleges that even though Stock USA had 10 offices engaged in distinctly different types of business, including some day-trading offices, it failed to appropriately tailor its written supervisory procedures to address its various lines of business.
The complaint charges that the firm and Miradoli improperly allowed Bassett to actively participate in the firm's securities business without being registered and while he was disqualified; that the firm, Mann and Miradoli failed to establish and maintain a system to supervise the activities of the Roslyn office; that the firm and Mann failed to establish and maintain adequate written supervisory procedures to address the specific types of business engaged in by the firm; and that Bassett violated the NASD By-Law and Membership Rule provisions relating to registration requirements and association by statutorily disqualified persons.
As part of its recent focus on the activities of day-trading firms, NASD Regulation today also announced a complaint it filed against All-Tech Direct, Inc. The details of that complaint are presented in a separate release, also issued today.
The issuance of a disciplinary complaint represents the initiation of a formal proceeding by NASD Regulation in which findings as to the allegations in the complaint have not been made and does not represent a decision as to any of the allegations contained in the complaint. Because this complaint is unadjudicated, the respondents should be contacted before drawing any conclusion regarding the allegations in the complaint.
Under NASD Regulation rules, the individuals named in the complaint can file a response and request a hearing before an NASD Regulation disciplinary panel. Possible sanctions include a fine, suspension, bar, or expulsion from the NASD.
Investors can obtain more information about NASD Regulation as well as the disciplinary record of any NASD-registered broker or brokerage firm by calling (800) 289-9999, or by sending an e-mail through NASD Regulation's Web site, www.nasdr.com.
NASD Regulation oversees all U.S. stockbrokers and brokerage firms. NASD Regulation and The Nasdaq Stock Market, Inc., are subsidiaries of the National Association of Securities Dealers, Inc. (NASD®), the largest securities industry self-regulatory organization in the United States.