News Release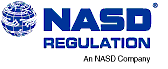 NASD Regulation Files Complaint Against LH Ross for Taping Rule Violation
Washington, D.C.—NASD Regulation, Inc., today announced that it has issued a complaint charging LH Ross & Company, Inc., and its President, Franklyn Michelin, with violating the Taping Rule instituted by the National Association of Securities Dealers, Inc. (NASD®). The Taping Rule requires a brokerage firm to tape all of its brokers' phone calls with existing and potential customers for a two-year period if a certain percentage of the firm's brokers were previously employed by a firm that was expelled from the securities industry for sales practice misconduct within the last three years.
On August 5, 1999, NASD Regulation notified LH Ross that it had become subject to the Taping Rule, as a result of hiring several brokers that had been employed by Biltmore Securities, Inc., previously expelled by the NASD in February 1999. LH Ross was instructed to commence taping the calls of all its brokers and establish supervisory procedures within 30 days for oversight of all telemarketing activities conducted by its brokers.
LH Ross applied for an exemption from the Taping Rule, but that application was denied by NASD Regulation. The firm appealed the decision, but the appeal was denied.
LH Ross was notified on March 17, 2000, that, once again, it had 30 days to comply with the Taping Rule. On April 18th, Michelin notified NASD Regulation that LH Ross did not intend to implement a tape-recording system as required by the Rule. To date, LH Ross has failed to comply with the provisions of the Taping Rule.
The issuance of a disciplinary complaint represents the initiation of a formal proceeding by NASD Regulation in which findings as to the allegations in the complaint have not been made, and does not represent a decision as to any of the allegations contained in the complaint. Because this complaint is unadjudicated, the respondents should be contacted before drawing any conclusion regarding the allegations in the complaint.
Under NASD Regulation rules, the individuals named in the complaint can file a response and request a hearing before an NASD Regulation disciplinary panel. Possible sanctions include a fine, suspension, bar, or expulsion from the NASD.
Investors can obtain more information about NASD Regulation as well as the disciplinary record of any NASD-registered broker or brokerage firm by calling (800) 289-9999. A more specific description of the Taping Rule, which is an amendment to NASD Conduct Rule 3110. This Internet page also makes available a list of broker/dealers that meet the definition of "disciplined firm" under the Taping Rule.
NASD Regulation oversees all U.S. stockbrokers and brokerage firms. NASD Regulation and The Nasdaq Stock Market, Inc., are subsidiaries of the National Association of Securities Dealers, Inc. (NASD®), the largest securities industry self-regulatory organization in the United States.