News Release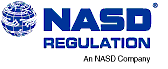 NASD Regulation Fines WMA Securities, Inc. $125,000 for Failure to Report Customer Complaints
Washington, D.C.—NASD Regulation, Inc., announced today that it has fined WMA Securities, Inc., based in Duluth, Georgia, $125,000 for failing to report nearly 900 customer complaints.
These complaints represented approximately 75 percent of the firm's customer complaints for a 3½ year time frame through March of 1999. A number of these complaints alleged misrepresentations and omissions in connection with the firm's sale of variable life insurance. Approximately 135 were serious enough to require an amendment to information about the firm's brokers as contained in the Central Registration Depository (CRD), the registration and licensing database maintained by NASD Regulation and disclosed to the public through its Public Disclosure Program.
Customer complaints provide the NASD with important information that often times assists with the identification of problem firms, branch offices, and registered representatives. Failure of a firm to abide by the customer complaint reporting rule impedes NASD Regulation's ability to detect and investigate potential sales practice violations and police its 5,500 member firms and over 625,000 registered representatives.
In settling this matter, WMA neither admitted nor denied NASD Regulation's findings. As part of its settlement with NASD Regulation, WMA agreed to retain an outside consultant to perform periodic reviews of its compliance with the provision requiring the reporting of customer complaints to the Association.
Investors can obtain more information about NASD Regulation as well as the disciplinary record of any NASD-registered broker or brokerage firm by calling (800) 289-9999, or by sending an e-mail through NASD Regulation's Web site, www.nasdr.com.
NASD Regulation oversees all U.S. stockbrokers and brokerage firms. NASD Regulation, the Nasdaq Stock Market, Inc.; the American Stock Exchange, LLC; and NASD Dispute Resolution, Inc. are subsidiaries of the National Association of Securities Dealers, Inc., the largest securities industry self-regulatory organization in the United States.