News Release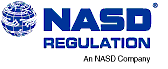 NASD Regulation Issues Complaint Against Former CEO and 11 Brokers of State Capital Markets Corporation
Washington, D.C.—NASD Regulation, Inc., today announced that it has issued a complaint charging the former Chief Executive Officer and 11 former brokers of now defunct State Capital Markets Corporation with fraudulent sales practices, supervision deficiencies, and the failure to cooperate with an NASD RegulationSM investigation.
The complaint charges State Capital's former Chairman and Chief Executive Officer, John Doukas, with several violations committed while at State Capital. Specifically, Doukas is alleged to have put in place or enforced a "policy" that prevented some customers from selling specific securities from their accounts. When Doukas imposed and/or enforced a "no net sell" policy at the firm, brokers were not allowed to sell certain securities unless another customer could be found to buy them. The complaint further alleges that as a result of this policy, customers in certain instances had their sales delayed or could not sell securities from their accounts.
Doukas violated NASD rules by permitting Felix Sater, a statutorily disqualified individual, to play a significant role in the firm's securities-related activities. Doukas allowed Sater to conduct meetings with the firm's brokers, hold sales contests, and award cash to brokers who sold the firm's securities despite the fact that Sater was disqualified from the securities industry as a result of a prior felony conviction.
NASD Regulation further alleges that 11 brokers engaged in improper sales practices in their sale of low-priced, highly speculative securities to retail customers, including:
trading without customer authorization;
failing to execute customer orders;
failing to execute orders promptly; and
making improper price and performance predictions.
The brokers named in the complaint are: Radcliffe Bent; George Christodoulou; Damien Douglas; Paul Guercio; Stephen Guercio; Robert Guidicipietro, alias Robert Peters; Adam Kaplan; Anthony Mundy; Andrew Ruscio; John Sciascia; and Donald Sedy. In the complaint, NASD Regulation requests that these respondents make restitution to defrauded investors. According to the complaint, at least 40 investors were victimized through the brokers' violative practices.
Three of the individuals named are also charged with providing false or inaccurate information to the NASD Regulation staff about a number of matters including Sater's presence and involvement at the firm. Previously, six individuals associated with State Capital agreed to be suspended or barred from the securities industry as a result of the investigation of State Capital by NASD Regulation's New York District Office.
The alleged violative conduct occurred principally in three securities that the firm had underwritten: U.S. Bridge of N.Y., Inc.; Cable & Co. Worldwide, Inc.; and Fun Tyme Concepts, Inc. NASD Regulation does not allege any wrongdoing on the part of the issuers.
The issuance of a disciplinary complaint represents the initiation of a formal proceeding by NASD Regulation in which findings as to the allegations in the complaint have not been made and does not represent a decision as to any of the allegations contained in the complaint. Because this complaint is unadjudicated, the respondents should be contacted before drawing any conclusion regarding the allegations in the complaint.
Under NASD Regulation rules, the individuals named in the complaint can file a response and request a hearing before an NASD Regulation disciplinary panel. Possible sanctions include a fine, suspension, bar, or expulsion from the NASD.
Investors can obtain more information about NASD Regulation as well as the disciplinary record of any NASD-registered broker or brokerage firm by calling (800) 289-9999.
NASD Regulation oversees all U.S. stockbrokers and brokerage firms. NASD Regulation and The Nasdaq Stock Market, Inc., are subsidiaries of the National Association of Securities Dealers, Inc. (NASD®), the largest securities industry self-regulatory organization in the United States.