News Release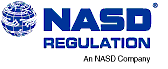 NASD Regulation Launches New Electronic Investing Web Pages
Washington, D.C. – NASD Regulation, Inc., today posted a guide to electronic investing on its Web site, www.nasdr.com. Organized in a Q&A format, the Web Pages are a new education and awareness tool for investors, and others, to learn the basics of online investing and gain some general investing knowledge.
"The Internet has created an online trading revolution, offering investors the freedom to manage their own money and make their own investment decisions with greater autonomy and speed. This new freedom has brought the need for increased investor education, and the electronic trading Web Pages are part of NASD Regulation's ongoing effort to keep investors educated about all aspects of investing. This is particularly important now, given the popularity of online trading as an investment strategy," said Mary L. Schapiro, President of NASD Regulation.
The new Web pages answer 13 basic questions about electronic trading, and also provide information on other investment-related topics. The Web Pages define electronic trading, and differentiate cash and margin accounts, limit orders and market orders, and day trading and online trading. The Web pages also explain how electronic orders are executed and whether orders reach the markets instantly. Also provided is information on volatility, risk, and prohibited broker conduct; and the Pages also provide links to SEC information on online trading and to other investor education resource sites.
Initially, Ameritrade, Charles Schwab & Co., DLJdirect, Fidelity Investments, Merrill Lynch, Morgan Stanley Dean Witter, Terra Nova Trading, and Wit Capital Corporation will link their online trading Web Sites to the new NASD Regulation pages.
Investors can obtain more information about NASD Regulation as well as the disciplinary record of any NASD-registered broker or brokerage firm by calling (800) 289-9999.
NASD Regulation oversees all U.S. stockbrokers and brokerage firms. NASD Regulation, The Nasdaq Stock Market, Inc., and the American Stock Exchange® are subsidiaries of the National Association of Securities Dealers, Inc. (NASD®), the largest securities industry self-regulatory organization in the United States.