News Release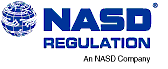 NASD Regulation Sanctions Asensio & Company; Manuel Asensio, for Short Selling, Trade Reporting, and Internet Advertising Violations
Washington, D.C.—NASD Regulation, Inc., announced today a settlement in which Asensio & Company, Inc. and its President, Chairman, Chief Executive Officer, and Compliance Officer, Manuel P. Asensio, were censured and fined $75,000 for short selling, trade reporting, and Internet advertising violations.
NASD Regulation found that, from August 1, 1998, through July 31, 1999, Asensio & Company failed to record affirmative determinations in connection with 306 short sale transactions for itself or its customers. In 117 of those transactions, the firm failed to make affirmative determinations at all.
A short sale occurs when a security, not owned by the seller, is sold in anticipation of a decrease in the stock's price. NASD rules require that when a member effects a short sale for its own account or accepts a short sale for a customer, the member must make an "affirmative determination," in writing, that it can borrow the security or will be able to provide it for delivery. At a later time, the seller purchases the stock to complete the transaction.
NASD Regulation also found that, from August 1, 1998, through July 31, 1999, Asensio & Company reported 331 sale transactions to The Nasdaq Stock Market's Automated Confirmation Transaction ServiceSM (ACTSM) without indicating that they were short sales, as required.
In addition, NASD Regulation found that Asensio & Company's Web Site violated NASD's advertising rules. Seven research reports on the firm's Web Site, which recommended short selling, failed to disclose the associated risks. Also, certain graphs in the Selected Performances section of the firm's Web Site failed to provide a sound basis for evaluation, omitted material facts, or made misleading statements or claims. The Selected Performances section contained graphs showing the price performance over time of different securities. Each graph contained a downward facing arrow which appeared to show the date and the corresponding price when Asensio & Company issued its initial recommendation regarding the security. In addition, next to each graph were several sentences which appeared to be taken from Asensio & Company's research report on the company.
NASD Regulation found that:
The Selected Performances section contained one graph of a security for which Asensio & Company did not issue a report and several quotations which did not come from actual recommendations. The graph purported to show that the firm recommended buying a security on a specific date. Next to the graph were two sentences explaining why the security's price would likely rise. In fact, Asensio & Company never issued a written recommendation for that security. With respect to three other securities, the firm's research reports did not contain the statements which appeared next to their respective graphs.
On several of the graphs, the arrows did not point to correct prices or dates. Six arrows did not point to the actual dates when the firm made its initial recommendations. For example, on one graph, the arrow pointed to approximately January 31, 1997, when the closing price was $19.50. Asensio & Company, however, issued its initial "very strong sell recommendation" on that company on October 7, 1996, when the closing price was $15.50. In addition, on six of the graphs containing strong sell or short sell recommendations, the arrow pointed to a price which was higher than the price of the security on the date of Asensio & Company's actual recommendation.
On two of the graphs, after the time period illustrated on the charts, the price of the securities reversed direction.
NASD rules require that members must cite all relevant past recommendations. Nonetheless, while the Selected Performances section contained graphs covering the time period from January 1994 to August 1998, it excluded one sell and four buy recommendations made by Asensio & Company during that same time period. Those five recommendations were not included anywhere on the Web site.
NASD Regulation further found that, through Manuel Asensio's Internet account, associated persons of Asensio & Company posted at least 14 bulletin board messages which did not disclose any connection with the firm but, instead, used unrelated screen names. One posting stated, in part: "Asensio & Company's research is precise. ... I have no affiliation with, and have no interest in Asensio or [the issuer]." Another posting was entitled: "Asensio stands for the truth." Communications posted by members or their associated persons on electronic bulletin boards or message boards are considered "advertisements" under NASD rules and, as such, they are subject to approval, recordkeeping, filing, and content requirements.
NASD Regulation also found that Asensio & Company failed to file, with NASD Regulation's Advertising Regulation Department, 43 research reports regarding nine issuers and a brochure regarding the firm, all of which were contained on the Web Site. In addition, the firm failed to file at least 71 messages which were posted on bulletin boards run by America Online and The Motley Fool.
Asensio & Company and Manuel Asensio also failed to establish, maintain, and enforce procedures reasonably designed to achieve compliance with the advertising rules, the rules relating to short selling, and the rules relating to trade reporting.
In settling this matter, Manuel Asensio and Asensio & Company neither admitted nor denied NASD Regulation's findings.
In addition to a fine and a censure, Manuel Asensio and Asensio & Company will remove all advertisements which are the subject of the settlement from the firm's Internet Web Site and any other Web Sites under their control. Before those advertisements may be used in the future, they must be filed with the Advertising Regulation Department of NASD Regulation. Manuel Asensio must requalify by examination as a registered General Securities Principal (Series 24). The firm also agreed to retain an outside consultant to review and make recommendations concerning the firm's current policies and procedures as they relate to the settlement.
This case was brought by NASD Regulation's Enforcement Department with assistance from NASD Regulation's Market Regulation and Advertising/Investment Companies Regulation Departments.
Investors can obtain more information about NASD Regulation as well as the disciplinary record of any NASD-registered broker or brokerage firm by calling (800) 289-9999, or by sending an e-mail through NASD Regulation's Web site, www.nasdr.com.
NASD Regulation oversees all U.S. stockbrokers and brokerage firms. NASD Regulation, The Nasdaq Stock Market, Inc., The American Stock Exchange LLC, and NASD Dispute Resolution, Inc. are subsidiaries of the National Association of Securities Dealers, Inc. (NASD®), the largest securities-industry self-regulatory organization in the United States.