News Release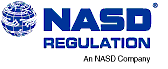 NASD Regulation Sanctions Providential Securities, Inc. and Bars Principal, Henry Fahman
Washington, DC—NASD Regulation, Inc., today announced it has sanctioned and fined Providential Securities, Inc., of Orange County, CA, $115,000 and has permanently barred its Chairman and CEO, Henry Fahman, for violation of numerous NASD Rules and federal securities laws. In addition, the firm agreed to return funds to customers who invested in its private placement between December 1998 and June 1999.
NASD Regulation found that between December 1998 and June 1999, Providential sold its corporate shares to public customers through Providential Securities, Inc.'s private placement memorandum. Providential and Fahman misrepresented to investors through, and failed to provide them with complete and accurate information in, the private placement memorandum in their attempt to raise money for the firm. NASD Regulation also found that the customer funds generated from Providential's private placement were not protected in accordance with the NASD's rules and federal securities laws, and ultimately were used by the firm for purposes than originally described.
In addition, NASD Regulation found that Providential and Fahman improperly operated unregistered branch offices, allowed unregistered individuals to participate in its securities business and violated the NASD's advertising rules in connection with the firm's web site.
Without admitting or denying NASD Regulation's allegations, Providential and Fahman agreed to settle the charges. NASD Regulation's Los Angeles district office investigated this matter.
NASD Regulation wishes to acknowledge the assistance in this matter provided by the staff of the Senate Permanent Subcommittee on Investigations of the Committee on Governmental Affairs. Henry Fahman testified before the Subcommittee during its hearings on day trading in February 2000.
NASD Regulation oversees all U.S. stockbrokers and brokerage firms. NASD Regulation, The American Stock Exchange®, NASD Dispute Resolution, Inc. and The Nasdaq Stock Market, Inc.®, are all subsidiaries of the National Association of Securities Dealers, Inc., the largest securities-industry self-regulatory organization in the United States.