News Release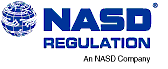 NASD Regulation Sanctions Steven Ehlers for Trading Ahead of Research
Washington, DC—NASD Regulation, Inc., announced today that it suspended and fined Steven Ehlers for trading ahead of a research report. Ehlers, previously associated with former National Association of Securities Dealers, Inc. (NASD®)-member firm, Quantum Group, Ltd., was suspended for 60 days and fined $10,000 for his conduct.
Ehlers consented to a finding that over a two-day period in February 1998, while employed at Quantum he initiated trades which increased the firm's short position in the security Saf-T-Lok, Inc. (Nasdaq: LOCK). Ehlers short sold LOCK in anticipation of Quantum issuing a research report which recommended that investors sell the security. After causing the report to be distributed, Ehlers immediately bought shares of the security to cover the firm's short position, allowing his firm to profit as the price of the security fell. In settling this charge, Ehlers neither admitted nor denied NASD Regulation's findings.
NASD rules governing just and equitable principals of trade prohibit members from trading ahead of research reports. Specifically, the rules prohibit any member from engaging in trading activity that purposefully affects the firm's inventory position in a security in anticipation of the issuance of a research report in that security. These rules are designed to protect investors and the marketplace from individuals who have advance knowledge about a research report and thus, armed with that information, place them in a better position to take advantage of security prices prior to market reaction.
During the course of its investigation, NASD Regulation's Market Regulation Department found no evidence that either Saf-T-Lok, Inc., or its officers knew that its shares were in any way involved in wrongful conduct.
Quantum was based in New York and maintained a branch office in Florida. The firm's membership with the NASD was terminated as of September 23, 1998 due to its failure to pay fees.
Investors can obtain more information about NASD Regulation as well as the disciplinary record of any NASD-registered broker or brokerage firm by calling (800) 289-9999.
NASD Regulation oversees all U.S. stockbrokers and brokerage firms. NASD Regulation, Inc., The Nasdaq Stock Market, Inc., and the Amex are subsidiaries of the NASD, the largest securities-industry self-regulatory organization in the United States.