News Release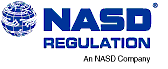 NASD Regulation's Office of Dispute Resolution Participates in SICA's Pilot Program; Offers Parties a Non-SRO Forum for Dispute Resolution
Washington, D.C.—NASD Regulation, Inc., announced its participation in the Securities Industry Conference on Arbitration (SICA) two-year pilot program, to be launched January 24th, to allow customers with qualified claims the choice to use a non-SRO forum for the arbitration of disputes with participating brokerage firms. Formed in 1977, SICA's mission is to help develop uniform arbitration rules among all securities self-regulatory organizations (SROs), and is comprised of public members, the Securities Industry Association (SIA), and the securities SROs such as the National Association of Securities Dealers (NASD®), New York Stock Exchange (NYSE), and other stock exchanges – all of which are cooperating in the pilot program.
The securities industry has used arbitration to resolve customer/broker disputes and intra-industry disputes for decades because it is an efficient alternative to litigation in the courts. When customers begin a relationship with a brokerage firm, most sign an agreement to arbitrate disputes that could arise in the future. These arbitration agreements typically provide for arbitration at an SRO; very few offer a choice of a non-SRO arbitration forum. NASD Regulation's Office of Dispute Resolution (ODR) has provided a forum for the arbitration of disputes for more than three decades and currently handles about 90 percent of all securities-related disputes.
"Although we are confident that the NASD's arbitration forum offers one of the best dispute resolution programs, we support the SICA pilot program because it underscores how fair, open, and efficient the securities arbitration process really is," said George H. Friedman, Senior Vice President and Director, NASDR Office of Dispute Resolution.
At present, seven retail brokerage firms have committed to participating in the two-year pilot program. The firms are A.G. Edwards, Merrill Lynch, Morgan Stanley Dean Witter, PaineWebber, Prudential Securities, Raymond James, and Salomon Smith Barney. Collectively the firms have agreed to arbitrate to award at a designated non-SRO forum a total of 100 cases during the two-year pilot.
Under the guidelines of the pilot program, customers who have qualified claims with one of the participating securities firms may have an option of having their dispute heard at a non-SRO forum designated by the firm. The two participating non-SRO forums are the Judicial Arbitration and Mediation Service (JAMS) and the American Arbitration Association (AAA). Information on which non-SRO provider has been selected by each firm, the program guidelines, and other matters can be obtained directly from the participating firms, as well as from JAMS and the AAA. The guidelines are also available on NASD Regulation's Web site.
NASD Regulation oversees all U.S. stockbrokers and brokerage firms. NASD Regulation and The Nasdaq Stock Market, Inc., are subsidiaries of the National Association of Securities Dealers, Inc. (NASDÒ ), the largest securities-industry self-regulatory organization in the United States.
For more information on NASD Regulation, visit the Web site.  For information on the other organizations mentioned in this release, please visit their Web sites: AAA (www.adr.org); JAMS (www.jamsadr.com); NYSE (www.nyse.com), and SIA (www.sia.com).