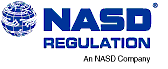 NASD's National Adjudicatory Council Finds Traders Aided and Abetted in Market Manipulation
For Release:
Thursday, August 17, 2000
Washington, D.C.—NASD Regulation's National Adjudicatory Council (NAC) today concluded that Howard R. Perles, a former trader at IAR Securities Corp. (formerly known as I. A. Rabinowitz & Co.), and Laurence M. Geller, a trader at Wien Securities Corp., aided and abetted VTR Capital Inc. in the fraudulent manipulation of a Nasdaq-listed common stock. Perles was suspended for one year, fined $25,000, and required to requalify as a general securities representative. The NAC suspended Geller for 30 business days, imposed a $25,000 fine, and required him to requalify as a general securities representative.
Following an independent review, the NAC reversed the prior Hearing Panel's dismissal of the allegations that Perles and Geller aided and abetted a manipulation. The NAC found that Perles and Geller had indeed aided and abetted VTR's manipulation of the volume of trading in Interiors, Inc., common stock when Perles and Geller engaged in prearranged, matched trading with VTR, in separate instances, over the course of three days. The trading records and the inferences resulting from Perles' and Geller's trades proved by a preponderance of the evidence that they engaged in prearranged, matched trading when they:
traded Interiors in large volume back and forth with VTR, when Interiors stock had recently been thinly traded;
accumulated large short positions that were economically irrational given the large risk and razor-thin profits that they were making; and,
traded Interiors stock with VTR in a symmetrical pattern. (VTR and its President, Edward McCune, settled the allegations against them prior to their hearing and were not involved in the appeal of this case to the NAC.)
In reversing the Hearing Panel's dismissal of the allegations that Perles and Geller had aided and abetted a manipulation, however, the NAC found that aiding and abetting a manipulation violated NASD rules that prohibit fraud and require adherence to "high standards of commercial honor and just and equitable principles of trade." The NAC explained that the United States Supreme Court's decision in Central Bank of Denver v. First Interstate Bank of Denver, 511 U.S. 164 (1994), did not apply because that case held only that in a civil action a private plaintiff may not maintain an aiding and abetting lawsuit under Section 10(b) of the Securities Exchange Act of 1934 and Rule 10b-5 thereunder.
Noting that the NASD's antifraud rule and its just and equitable principles of trade rule were adopted against the backdrop of the Exchange Act, which requires the SEC to determine that the NASD "has rules that are designed to prevent fraudulent and manipulative acts and practices," the NAC explained that the NASD's rules do prohibit traders from aiding and abetting a manipulation of a stock's volume. The NAC wrote that "Perles and Geller rejected commercial honor and engaged in an unjust and inequitable scheme."
The NAC upheld the Hearing Panel's dismissal of the allegation that Perles and Geller aided and abetted VTR in an unregistered distribution of Interiors stock. The NAC concluded that the NASD Regulation Department of Enforcement had not proved that Perles and Geller were aware that VTR was engaged in an unregistered distribution.
Perles and Geller may appeal the NAC's decision to the Securities and Exchange Commission within 30 days of the date of the decision.
The NAC is a 14-person committee comprised of seven industry and seven non-industry members. The Committee meets bi-monthly to decide appeals of NASD Regulation Hearing Panel decisions, to rule on membership applications, and to address other policy matters. Prior to being appealed to the NAC, the case was heard by NASD Regulation Hearing Panel. A Hearing Panel consists of a NASD Regulation Hearing Officer along with two members of the securities industry.
Investors can obtain the disciplinary record of any NASD-registered broker or brokerage firm by calling (800) 289-9999, or by sending an e-mail through NASD Regulation's Web site (www.nasdr.com). For more information on NASD Regulation, visit the Web site.
NASD Regulation oversees all U.S. stockbrokers and brokerage firms. NASD Regulation, The Nasdaq Stock Market, Inc.®, The American Stock Exchange®, and NASD Dispute Resolution, Inc. are subsidiaries of the National Association of Securities Dealers, Inc. (NASD®), the largest securities-industry self-regulatory organization in the United States.