News Release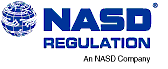 NASD Board of Governors Approves Proposed Rule to Strengthen Disclosures by Research Analysts
Washington, DC — The National Association of Securities Dealers, Inc. (NASD®) Board of Governors approved for comment a proposed amendment to the Association's rules that for the first time would require analysts and other brokerage employees to disclose potential conflicts of interest when they recommend a security during a television interview or other public appearance and strengthen and broaden existing disclosure requirements when recommendations are made in advertisements and sales literature, including analyst research reports.
The proposal, which appears in a Notice to Members issued today by NASD Regulation, Inc., would mandate specific and prominent disclosures in written materials, effectively prohibiting inconspicuous boilerplate disclosure.
"An analyst's report can have great impact on the buying and selling decisions of investors in a particular security, so investors must be made aware if potential conflicts exist," said NASD CEO and President Robert R. Glauber. "Investors need to be able to determine if they think an analyst may have a conflict of interest influencing a recommendation. Indeed, anyone who acts as an "analyst" should fully disclose conflicts of interest. For that reason, the NASD urges the SEC to develop similar rules for investment advisers so that investors will have the same disclosure whether the analyst works for a brokerage firm or is associated with an investment advisory firm."
The proposed rule is the first action by NASD Regulation as part of an ongoing effort to address potential conflicts of interest presented by analyst recommendations. Under the proposal, both analysts and their firms would be required to disclose financial interests in a recommended security. The rule also would require firms to reveal the existence of an investment banking relationship with the issuer of a recommended security.
For both written recommendations and those made during public appearances, the proposed rule generally would require an associated person or member firm to disclose if:
the person principally responsible for the recommendation, and any discretionary account he or she manages, has a financial interest in the recommended security;
the member firm owns 5 percent or more of the outstanding shares of any class of security of the recommended issuer; and
the member has received compensation from the issuer of the security for investment banking services provided.
The proposed amendment would leave in place additional disclosure obligations under the current rule for recommendations made in advertisements and sales literature, including disclosure of a firm's market making activity in the recommended security. Current disclosure rules do not apply to recommendations made during public appearances.
The Notice to Members specifically requests comment on whether the proposal should be expanded to require firms to disclose the nature of investment banking services provided to the issuer of a recommended security, and whether firms should disclose ownership interests of less than 5 percent of the issuer's stock.
"When an individual speaks authoritatively in recommending a security, it is essential that the listening audience fully understand the stake that person, or their employer, has in that security," said Mary L. Schapiro, President, NASD Regulation. "This is precisely why we moved forward with our rule. Understanding the analysts' financial interest in a stock is an important piece of the mix information that allows investors to judge the credibility of a recommendation or research report. This is just a step in an ongoing review of research analyst disclosure issues and we will continue to monitor the manner in which recommendations are provided to the investing public."
The comment period runs until August 15, 2001. Any final proposed rule must be filed with the SEC for approval.
The NASD is the largest securities-industry, self-regulatory organization in the United States. It is the parent organization of NASD Regulation, Inc.; the American Stock Exchange, LLC; and NASD Dispute Resolution, Inc. For more information about the NASD and its subsidiaries, please visit  www.nasd.com and www.amex.com.