News Release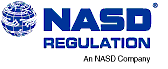 NASD Regulation and NASAA Joint Statement NASD Regulation Addresses Programming Problem With Central Registration Depository
Washington, DC— NASD Regulation, Inc., and the North American Securities Administrators Association (NASAA) today announced that they have identified a software coding error in the Central Registration Depository (CRD) that affects state securities regulators' ability to review applications for registration in their states. The content of the information in CRD was not affected by this error. As of close of business Friday, March 30, the problem was resolved.
The problem, affecting individual applications only between mid-October 2000 and yesterday, was reported to NASD Regulation by state securities personnel in Colorado, Massachusetts and Utah on March 23. NASD Regulation confirmed it as a software coding error on March 27. Because of that error in a single line of the program's code, under certain limited circumstances, brokers with required regulatory disclosure that should have been sent to states for individual manual review were instead automatically approved through the CRD system. As of close of business yesterday individual applications will be appropriately routed to states for manual review.
Over the next several weeks, state regulators will review all potentially affected applications (involving approximately 6,700 individuals) to ensure that they meet relevant state requirements. All the applications affected by this problem have been properly approved according to federal securities laws. But many states have more stringent standards for licensing agents with disciplinary history. Based on historical patterns, many of these applications will remain approved at the state level following the additional review. However, some applicants are likely to be subject to state remedial action that could include license revocation.
"We view the CRD system as one of our most important tools for investor protection," said Mary L. Schapiro, President of NASD Regulation. "We will spare no effort or resources in assuring the integrity and effectiveness of the system."
Schapiro added, "To prevent any future problems, NASD Regulation and NASAA have agreed on an enhanced system of review with heightened state involvement prior to the release of any new software upgrades to Web CRD." And she pointed out that investors may obtain their broker's Public Disclosure Report by requesting it through NASD Regulation's Web site or by calling 800-289-9999.
Deborah Bortner, President of NASAA, said, "Despite the programming error, investors can still rely on the information in the CRD without fail." She added, "Each state will be taking appropriate action against agents who should have been denied or subjected to other state action at the time of their application."
Bortner noted that in addition to NASD Regulation's Public Disclosure Program, investors may also call their state securities regulators should they have any questions about the registration or disclosure record of their broker. Jointly administered by NASD Regulation and state securities regulators, CRD is a regulatory database containing qualification, registration, licensing, and disclosure histories of NASD member firms and current, or formerly, registered securities professionals. CRD is one of the largest, most comprehensive and most complex regulatory databases in existence.
The National Association of Securities Dealers, Inc. (NASD®), is the largest securities-industry, self-regulatory organization in the United States. It is the parent organization of NASD Regulation, Inc.; the American Stock Exchange, LLC; and NASD Dispute Resolution, Inc. For more information about the NASD and its subsidiaries, please visit  www.nasd.com and www.amex.com.
The North American Securities Administrators Association (NASAA) is the oldest international organization devoted to investor protection. NASAA is an advocate for the 50 state securities agencies responsible for efficient capital formation and grassroots investor protection. For the securities agency in your state, visit www.nasaa.org.