News Release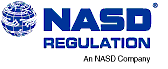 NASD Regulation Board of Governors Approves Rule Interpretation on Transfer of Customer Accounts
Washington, DC— The National Association of Securities Dealers, Inc. (NASD®) Regulation Board of Governors approved publishing for comment, a rule interpretation that prohibits any member firm from taking any action that interferes with a customer's right to transfer his or her account.
In an effort to prevent former broker employees from taking existing customers along with them when they change firms, some brokerage firms have sought temporary restraining orders (TROs) to prohibit the transfer of customer accounts. The NASD determined that is not consistent with just and equitable principles of trade for a firm to take any action that interferes, delays or impedes a customer's right to transfer his or her account.
"In developing this rule interpretation, we have sought to balance the needs of customers to access and control their brokerage accounts with real competitive concerns of firms," said Robert R. Glauber, Chief Executive Officer and President of the NASD. "A customer should not be deprived of brokerage services while the broker servicing the customer's account tries to resolve an employment dispute with his or her former firm. Customers should have the freedom to choose the registered representative and the securities firm that service their brokerage accounts."
The interpretation does not restrict employment contracts that may prevent brokers from soliciting a previous employer's customers. It also does not prevent a firm from seeking a court order when a former employee violates an employment contract.
The interpretation provides exceptions for situations where the account contains nontransferable assets, proprietary funds, for example, or when the transfer request does not provide adequate information to identify the account to be transferred.
Upon publication of the interpretation in the Association's Notices to Members (NtM), NASD-member firms, industry participants and the general public may comment on the appropriateness of the interpretation as well as such matters as whether the interpretation contains appropriate exceptions and whether the interpretation should apply in situations other than seeking TROs to prohibit customer account transfers.
Following the comment period and consideration of the comments received, the NASD will file the interpretation with the Securities and Exchange Commission (SEC).
The NASD Regulation Board of Governors also passed a separate rule change that would allow a receiving member firm to perform an asset inventory of an incoming account prior to the actual transfer to determine which assets they would be able to support. This would enable the firm to inform the customer of available options for the assets. The proposed rule change will be filed with the SEC for approval.
The NASD is the largest securities-industry, self-regulatory organization in the United States. It is the parent organization of NASD Regulation, Inc.; the American Stock Exchange, LLC; and NASD Dispute Resolution, Inc.