News Release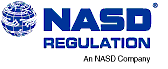 NASD Regulation Censures and Fines Datek Online Brokerage Services for Incorrect Confirmation Disclosure and Supervisory Failures
Washington, D.C.—NASD Regulation, Inc., today announced a settlement resulting in a censure and $30,000 fine of Datek Online Brokerage Services, LLC, for incorrect disclosure in approximately 1 million customer confirmations and related supervisory failures.
Federal securities law requires brokerage firms to disclose in customer trade confirmations, among other information, whether the firm is acting as the customer's agent, or as a principal for its own account. When a firm acts in the capacity of an agent, it forwards the customer order to another firm, or matches the order with another customer. When acting as principal, a firm executes the customer's order by purchasing securities from, or selling securities to, the customer from its proprietary account.
In this case, NASD Regulation found that in March 1999 Datek changed its execution process for certain trades, but did not take steps to change its computer coding process for confirmation disclosure so that the execution capacity was accurately disclosed. NASD Regulation further found that Datek became aware of the inaccurate disclosure being made on its customer confirmations in Nov. 1999, and instructed the appropriate departments to change computer coding to ensure confirmation accuracy. However, the firm failed to follow up to ensure that the instructions were carried out, the computer coding was not changed correctly and, consequently, the firm inaccurately disclosed its capacity as agent in approximately 1 million trades from March 1999 through March 2000.
In addition, NASD Regulation found that Datek failed to maintain and enforce written supervisory procedures to ensure compliance with Securities and Exchange Commission Rule 10b-10, which requires that accurate capacity information be given to customers in each trade confirmation.
Without admitting or denying NASD Regulation's findings, Datek settled the action.
Investors can obtain more information about NASD Regulation as well as the disciplinary record of any NASD-registered broker or brokerage firm by calling (800) 289-9999, or by sending an e-mail through NASD Regulation's Web site.
The National Association of Securities Dealers, Inc., is the largest securities-industry, self-regulatory organization in the United States. It is the parent organization of NASD Regulation, Inc.; the American Stock Exchange, LLC; and NASD Dispute Resolution, Inc.