News Release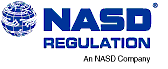 NASD Regulation Censures and Fines E*Trade Securities $90,000 for Violations of Advertising and Supervision Rules
Washington, DC—NASD Regulation, Inc., today announced that E*Trade Securities was censured and fined $90,000 for NASD advertising rule and supervisory system violations. In settling this matter, E*Trade neither admitted nor denied NASD Regulation's allegations.
NASD Regulation found that E*Trade failed to comply with NASD advertising rules when it published an advertisement in August 1999 introducing E*Trade's new mutual fund, the E*Trade Technology Index Fund (ETI Fund). The company said the objective of the ETI Fund was to match, before fees and expenses, the total return of the stocks that make up the Goldman Sachs Technology Index (GSTI Composite). The advertisement, published on several days in four major publications, The Wall Street Journal, The New York Times, Investors Business Daily and Barrons, stated that the ETI Fund was "ranked by Morningstar as the lowest cost tech index fund." In fact, Morningstar had not ranked the fund. Thus, the statement was incorrect rendering advertisement misleading. NASD Regulation also found that the advertisement referred to the 62.4 percent return of the GSTI Composite Index, but did not tell the reader that the ETI Fund was a new fund with no performance history, and did not clearly divorce the past performance of the index from the future performance of the ETI Fund. E*Trade also failed to file the ETI Fund advertisement with the NASD Regulation Advertising Regulation Department prior to use as required by NASD advertising rules.
NASD Regulation also found violations in connection with two direct mail marketing campaigns not related to the ETI Fund. These were E*Trade's "Check Coupon Direct Mailers" and "Prequalified for Margin Direct Mailers," which the firm sent to almost 10 million potential investors. The first direct mail piece, distributed to 6.6 million potential investors between July 1999 and April 2000, featured a check-style coupon made out to the recipient offering a $75 bonus to those who opened a brokerage account with E*Trade. NASD Regulation found the Check Coupon Direct Mailers, through the use of the check-style coupon and accompanying text, informed the reader that a $75 bonus would be credited to an account immediately. In fact, such credit could actually take several weeks to post to an account. The disclosure language on the back of the direct mail letters indicating when the $75 bonus would be received, contradicted the main body of the letters which said that the $75 bonus would be paid immediately. In addition, the Check Coupon Direct Mailers inaccurately portrayed the $75 as a guaranteed return on an investment in the market, when, in fact, it was simply a bonus for opening an account.
NASD Regulation also found that E*Trade's use of the Prequalified for Margin Direct Mailers violated the NASD advertising rules. These mailers were distributed to 3.2 million investors between October 1999 and April 2000, and stated that each recipient had been selected to receive an offer of a margin account based on his or her outstanding credit history. However, NASD Regulation found that a recipient's credit history did not place him or her at any advantage in obtaining a margin account nor did a recipient have a "special qualification," which was not available to others, that would assist him or her in obtaining a margin account. In fact, approval for margin accounts at E*Trade did not include a review of credit history.
NASD Regulation further found that E*Trade's compliance and supervisory procedures in connection with its advertising activities failed to comply with NASD supervisory rules. E*Trade did not require its compliance principals reviewing advertising material to obtain a final version, thereby allowing an advertisement to be published that did not incorporate compliance principals' edits. In addition, NASD Regulation found that E*Trade had no formal auditing procedure to ensure that firm employees involved in developing advertising fully complied with its compliance and supervisory procedures.
This case was investigated by NASD Regulation's Enforcement Department, with assistance from the Advertising Regulation Department.
Investors can obtain more information about NASD Regulation as well as the disciplinary record of any NASD-registered broker or brokerage firm by calling (800) 289-9999, or by sending an e-mail through NASD Regulation's Web site. NASD Regulation oversees all U.S. stockbrokers and brokerage firms. NASD Regulation, The Nasdaq Stock Market, Inc.®, The American Stock Exchange®, and NASD Dispute Resolution, Inc. are subsidiaries of the National Association of Securities Dealers, Inc. (NASD®), the largest securities-industry self-regulatory organization in the United States.