News Release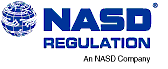 NASD Regulation Censures and Fines Stifel, Nicolaus & Company, and Two Individuals for the Unsuitable Sale of Class B Mutual Fund Shares
Washington, DC— NASD Regulation, Inc. today announced that it has censured and fined Stifel, Nicolaus & Company, Inc. of St. Louis, MO, and two individuals, Michael G. Grimes and his supervisor, William J. Lasko, for violating NASD rules in connection with the sale of Class B mutual fund shares. NASD Regulation found that between June 1996 and May 1998, Grimes made unsuitable sales totaling over $7 million to 44 customers in Class B mutual fund shares, and that Lasko and the firm failed to supervise Grimes with respect to these unsuitable sales.
As part of a settlement with the NASD, Stifel has agreed to exchange the Class B shares sold to these customers for Class A shares at no charge. The cost of this restitution offer, should every customer make the exchange, is approximately $225,000, which will be paid jointly by Stifel and Grimes.
Mutual funds can be offered for sale to investors in different classes. In this case, the Class A shares incurred a front-end sales load, but had lower on-going expenses than Class B shares. Customers who purchased Class B shares did not pay a sales charge at the time of purchase, but may have paid a charge when they sold their shares, unless the held them for six years. B Shares also incurred higher on-going distribution expenses than Class A shares.
Over a two-year period, NASD Regulation found that Grimes engaged in a pattern of making unsuitable recommendations of Class B shares to customers. He recommended that each of 15 customers purchase over $250,000 in Class B shares, when it would have been more cost-effective for those customers to purchase of Class A shares. In fact, the fund had a maximum purchase limitation of $250,000 in Class B shares. NASD Regulation found that recommendations to purchase over $250,000 in Class B shares exceeded the maximum purchase limitation and were unsuitable in light of the amount sold, the sales and distribution charges incurred and because the customers could have purchased the A Shares with substantially lower sales charges. Stifel failed to supervise by not having a system in place to detect sales in excess of the maximum purchase limits on the funds it sold.
NASD Regulation found that Stifel and Grimes earned sales commissions of over $290,000 or four percent of the purchase on the sale of Class B shares. The sales commissions would have been less than half this amount had they sold Class A shares.
In another instance, NASD Regulation found that Grimes recommended to 29 customers that they liquidate another mutual fund and purchase, in the aggregate, over $500,000 of Class B shares. Again, the customers were eligible to purchase Class A shares, the more cost-effective purchase at the time because of a temporary marketing promotion offered by the fund that eliminated a sales load at either the time of purchase or the time of sale. Stifel and Grimes earned $21,000 on the sale of these Class B shares, and would not have earned any sales commission had they sold Class A shares.
As a result of the NASD disciplinary action, Grimes has been suspended for 30 days and will pay fine of $30,000. Lasko has been suspended for 10 days in a supervisory capacity, and has been fined, together with the firm, $25,000. Stifel has agreed to pay a total fine of $41,000, which included the violations noted above. Both the firm and the two respondents have neither admitted nor denied the allegations, but have consented to the entry of findings pursuant to the settlement.
NASD Regulation recently issued an Investor Alert explaining the difference between Class A and Class B mutual fund shares. NASD Regulation's Investor Alerts area can be found on the NASD Regulation Web site.
In addition, investors can obtain the disciplinary record of any NASD registered broker or brokerage firm by calling (800) 289-9999, or by sending an e-mail through NASD Regulation, Inc.'s Web site.
NASD Regulation oversees all U.S. stockbrokers and brokerage firms. NASD Regulation, The American Stock Exchange®, NASD Dispute Resolution, Inc. and The Nasdaq Stock Market, Inc., are all subsidiaries of the National Association of Securities Dealers, Inc., the largest securities-industry self-regulatory organization in the United States.