News Release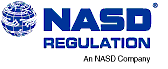 NASD Regulation Charges Three Traders in Stock Manipulation Scheme
Washington, DC — NASD Regulation, Inc., announced today that it has charged Jerome E. Rosen, with J. Alexander Securities, Inc., Timothy R. Chamberlain, formerly at Equitrade Securities Corp., and Robert J. Prager, formerly at Saperston Financial, Inc. with fraudulently manipulating the common stock of H & R Enterprises, Inc., a Canadian-based holding company.  J. Alexander Securities, Inc. of Los Angeles, CA. and its president, James Alexander, were also charged with failing to supervise Rosen's activities.
According to NASD Regulation's complaint, Michael Mitton, a Canadian resident and U.S. fugitive, and David Heredia, a stock promoter barred from the securities industry, joined in a scheme with Rosen, Chamberlain and Prager to manipulate the price of H & R Enterprises.  Mitton obtained, for accounts under his control, nearly three million shares of H & R common stock at prices of $0.01 and $0.50 per share.  Heredia and Mitton then sold their shares of H & R stock at inflated prices, by directing the trading activity of Rosen, Chamberlain and Prager.  Using Rosen, Prager and Chamberlain, Mitton and Heredia were able to create a "daisy chain" in which H & R stock traded in a circular fashion, at ever increasing prices.  The stock circulated among the three traders, other market participants, and Mitton's nominees' and associates' accounts held at Canadian brokerage firms.
The complaint further alleges that in exchange for their participation in the fraudulent scheme, Rosen, Prager and Chamberlain were guaranteed profits of $0.03 to $0.06 per share for stock that they bought and sold at Mitton's or Heredia's direction.  In addition to their guaranteed profits, Rosen and Chamberlain also accepted compensation from Mitton in the form of H & R stock that they received in nominee accounts.  Sales from these nominee accounts generated profits in excess of  $317,000 for Rosen and  $43,000 for Chamberlain.
Through the circular trading of the stock, Mitton manipulated the price from about $2.00 to $6.75.  Once this was accomplished, Mitton's nominees and associates sold their shares at the manipulated prices and refused to continue supporting the artificial price of the stock.  As a result, Saperston Financial was left holding approximately 1.7 million shares that it purchased at approximately $6.00 per share, and J. Alexander Securities was left holding approximately 600,000 shares that it bought at about $5.50 per share.  With the artificial support no longer in place, H & R's share price dropped below $2.00 within two days.  Saperston Financial could not sustain such a loss, and was forced to close because of insufficient net capital.  Saperston Financial's clearing firm was obligated to cover the trades, causing it a loss of approximately $9 million.
Earlier this year, NASD Regulation filed an enforcement action against J. Alexander Securities and James Alexander alleging that they failed to supervise two principals in the Florida branch office of the firm.  The complaint in that case alleges that the firm and the two principals participated in illegal stock distributions and manipulation of the securities of 29 different shell companies, generating  profits of almost $2.75 million.
H & R Enterprises, Inc. was not charged in the complaint, and there are no allegations that it engaged in any wrongdoing.
The issuance of a disciplinary complaint represents the initiation of a formal proceeding by the NASD in which findings as to the allegations in the complaint have not been made and does not represent a decision as to any of the allegations contained in the complaint. Because this complaint is unadjudicated, the respondents should be contacted before drawing any conclusion regarding the allegations in the complaint.
Under NASD rules, the individuals and the firms named in the complaint can file a response and request a hearing before an NASD Regulation disciplinary panel.  Possible sanctions include a fine, censure, suspension, bar, or expulsion from the NASD, in addition to the request made by NASD Regulation in the complaint that the respondents give up any illegal profits and pay restitution.
Investors can obtain more information about NASD Regulation as well as the disciplinary record of any NASD-registered broker or brokerage firm by calling (800) 289-9999, or by sending an e-mail through NASD Regulation's Web Site, www.nasdr.com.
The National Association of Securities Dealers, Inc. (NASD®), is the largest securities-industry self-regulatory organization in the United States.  It is the parent organization of NASD Regulation, Inc.; the American Stock Exchange, LLC; and NASD Dispute Resolution, Inc.