News Release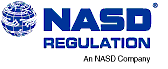 NASD Regulation Fines Banc One Capital Markets, Inc. $1.8 Million for Net Capital, Customer Reserve and Recordkeeping Violations
Washington, DC— NASD Regulation, Inc., today announced it has censured and fined Banc One Capital Markets, Inc., $1.8 million for inadequate net capital, insufficient customer reserves and inaccurate books and records. Banc One, a broker/dealer subsidiary of Bank One Corporation, a bank holding company, entered into a settlement with NASD Regulation in which the firm neither admitted nor denied the allegations.
NASD Regulation found that Banc One operated from February 1999 through August 1999 without a reliable accounting system. The violations occurred after a conversion of Banc One's computerized securities processing and accounting software in early 1999. The conversion caused numerous accounting entries to post incorrectly. As a result, account balances in the firm's general ledger did not match the underlying transaction data balances. Banc One was unable to reconcile these differences promptly, and by March 1999 the dollar amount of the differences exceeded $1 billion. The total number of unreconciled items increased from 1,000 in April 1999 to over 4,000 by July 1999.
Banc One failed to treat the accounting differences properly when it prepared and reported its net capital and customer reserve computations. Instead of treating each difference on a gross basis, as is required, Banc One calculated its net capital and customer reserve using the aggregate net of all differences. The firm's improper accounting treatment of these differences caused Banc One to operate from February 1999 through August 1999 with net capital deficiencies ranging from $520 million to $1.27 billion, and customer reserve account deficiencies ranging from $380 million to $1.05 billion.
Although required to do so by federal securities laws, Banc One failed to promptly notify regulators that its books and records were unreliable. The firm also failed to give proper notice that it was conducting a securities business with inadequate net capital, and that its customer reserve account was deficient. Maintaining reliable records, adequate net capital and customer reserves are critical to investor confidence, protection and overall market integrity.
In resolving this matter, and imposing these sanctions, NASD Regulation took into consideration Banc One's cooperation during the investigation, that the firm's reconciliation process showed customer accounts were not impacted, and the steps the firm took to restructure its operations. This case resulted from an investigation conducted by NASD Regulation's Chicago District Office.
Investors can obtain more information about NASD Regulation as well as the disciplinary record of any NASD-registered broker or brokerage firm by calling (800) 289-9999, or by sending an e-mail through NASD Regulation's Web site. The National Association of Securities Dealers, Inc., is the largest securities-industry, self-regulatory organization in the United States. It is the parent organization of NASD Regulation, Inc.; the American Stock Exchange, LLC; and NASD Dispute Resolution, Inc.