News Release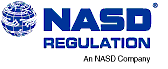 NASD Regulation Hearing Panel Fines Ko Securities and Its President for Illegal Short Selling
Washington, D.C. — NASD Regulation, Inc., announced today that a disciplinary Hearing Panel has fined Ko Securities, Inc. together with its president, Terrance Yoshikawa nearly $150,000 for short-selling more than 46,000 shares of EntreMed, Inc., on May 4, 1998, without first ascertaining that the stock in question could be borrowed or delivered. The panel also fined Ko Securities $15,000 for other violations of federal securities laws and NASD rules. Ko Securities is located in Seattle, Washington.
NASD's Affirmative Determination Rule requires that before a firm executes a short sale in a security in which it is not a bona fide market maker, it must make an affirmative determination that it can borrow or provide the securities for delivery by settlement date. The rule also requires that a member firm maintain a written record of such an affirmative determination.
On Sunday, May 3, 1998, The New York Times published an article discussed that EntreMed had successfully completed clinical trials for two new drugs that appeared to cure cancer in mice. The following morning, May 4, EntreMed's share price soared, opening at $85, compared to a closing price of $12 on the preceding Friday. EntreMed stock traded over 23 million shares on May 4, closing at $51.823. This compares to just 19,150 shares on the previous trading day.
The Hearing Panel found that Ko Securities and Yoshikawa violated NASD's rules by selling short over 46,000 shares of EntreMed for the firm's account on May 4 without first determining that it could borrow EntreMed stock. The Panel's decision emphasized that the rule requires an NASD member to make and document an affirmative determination to protect the selling firm, the clearing firm and the buyer. The panel rejected the claim that Ko had met the rule's requirements merely by covering the relevant short sales by day's end and stated that Yoshikawa's defense was "wholly inconsistent with the underlying goals of 'additional discipline on short selling' and protecting marketplace integrity."
In assessing sanctions for the short sale violations, the panel ordered Ko Securities and Yoshikawa to jointly pay a fine of $147,450, which includes the profits earned from the illegal short sales. The panel also fined Ko Securities $15,000 for violations of the Securities and Exchange Commission's record keeping rule and NASD's rule governing just and equitable principles of trade.
This case was investigated and litigated by NASD Regulation's Market Regulation Department. Unless the matter is appealed to NASD Regulation's National Adjudicatory Council (NAC), or called for review by the NAC, the Hearing Panel's decision becomes final after 45 days. The sanctions imposed by the Hearing Panel are not in effect during this period. If the decision is appealed or called for review, the sanctions may be increased, decreased, modified, or reversed.
Investors can obtain more information about NASD Regulation as well as the disciplinary record of any NASD-registered broker or brokerage firm by calling (800) 289-9999, or by sending an e-mail through NASD Regulation's Web Site, www.nasdr.com.
The National Association of Securities Dealers, Inc. (NASD®), is the largest securities-industry self-regulatory organization in the United States and oversees all US stockbrokers and brokerage firms. It is the parent organization of NASD Regulation, Inc.; the American Stock Exchange, LLC; and NASD Dispute Resolution, Inc.