News Release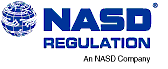 NASD Regulation Hearing Panel Orders Josephthal & Co, Inc., Two Execs to Pay $3.3 Million in Fines and Restitution for Fraud and Unfair Dealing With Customers
Washington, D.C.—NASD Regulation, Inc., today announced that an NASD Regulation Hearing Panel has ordered Josephthal & Co., Inc. of New York City and its two top executives to pay $3.3 million in fines, restitution and interest to more than 360 customers defrauded in a scheme using what the Panel called "tactics typically associated with 'boiler room' operations." The Panel ruled Josephthal violated federal securities laws and NASD conduct rules during a massive sales effort in 1996 aimed at selling the firm's position of approximately one million common shares of VictorMaxx Technologies, Inc.
Josephthal and its then-CEO, Daniel D. Purjes, were ordered to pay close to $1.5 million in restitution plus interest, currently more than $750,000, to defrauded customers. Josephthal, Purjes, and Josephthal's President, Paul H. Fitzgerald, also were fined $500,000, $500,000 and $100,000, respectively. Together with the accrued interest on restitution, which will also be paid to investors, the total monetary sanctions exceeded $3.3 million.
Purjes was suspended in all capacities until he requalifies as a General Securities Representative and a General Securities Principal. If he fails to requalify within two years from the date the decision becomes final, his suspension will be converted into a permanent bar from the industry.
The Hearing Panel said Josephthal engaged in the massive sales effort aimed at selling its VictorMaxx position in May 1996. As the underwriter of VictorMaxx's initial public offering and dominant market maker for the stock, Josephthal supported the stock from August 1995 until the beginning of May 1996 by continuing to buy up available amounts in the marketplace. By mid-May 1996, however, the firm had suffered actual losses trading the stock of more than $2.5 million, with another $1.3 million in unrealized losses on huge positions held by the firm and its holding company.
In an effort to cut its losses, Josephthal—acting through Purjes and Fitzgerald—decided to sell the position to the firm's customers. However, the firm's representatives had shown little interest in retailing the stock until mid-May. To induce the sales force to move the stock, Purjes and Fitzgerald made the stock available to them at a quarter-point below the then-current bid of $1.75. This "special" resulted in gross commissions of about 29 percent of an investor's total purchase price for the stock—substantially more than the sales force stood to make selling any other product. The result of this "selling blitz" was "immediate and dramatic" according to the Panel and created a "stampede" on the part of the sales force. As a result, from May 17 to May 31, 1996, Josephthal's sales force aggressively recommended VictorMaxx stock to its customers using "tactics typically associated with 'boiler room' operations," including baseless price predictions, failing to disclose their huge compensation arrangement, unauthorized trades and other sales practice abuses. In fact, confirmations received by customers indicated that the stock was being sold without any markup.
During these 10 business days, Josephthal brokers sold almost one million shares in over 400 transactions at an average price of $2.10 per share. Sales during this 10-day effort represented nearly 36 percent of the tradable shares of the common stock. Josephthal remained a market maker in the security throughout the fraudulent sales effort. After exhausting its entire inventory, Josephthal's sales force continued selling, going short another 277,000 shares which it covered with shares held by Josephthal's holding company.
Shortly after Josephthal sold its position, the market price of VictorMaxx tumbled. Within a month, it was below $1, and continued to fall even more as additional time passed. On October 24, 1996, the stock failed to meet minimum listing criteria and was delisted from the Nasdaq SmallCap Market. Thus, an investor who purchased during the May sales effort and held onto that stock for no more than 45 days would have incurred more than a 50 percent loss. The Panel found that Josephthal, Purjes and Fitzgerald violated their obligation of fair dealing by neglecting to disclose to their customers that they planned to quickly dispose of their losing inventory position through a massive retail sales effort.
NASD Regulation did not allege that VictorMaxx knew that Josephthal was selling off its stock in the marketplace or engaged in any wrongdoing.
In assessing the sanctions it imposed, the Hearing Panel expressly found that the Josephthal's, Purjes' and Fitzgerald's misconduct was egregious, resulting in considerable harm to more than 360 individual investors. The seriousness of the violations was compounded by false testimony given by Purjes and Fitzgerald at the hearing concerning, among other things, their knowledge of and involvement in the fraud. Moreover, just days before the start of the VictorMaxx sales effort, Josephthal and Purjes had settled with the NASD a case involving similar violations. The Panel also found that Josephthal's disciplinary history and Purjes' failure to comply with promises he made in connection with the earlier settlement reflected "a grave disregard for their compliance obligations, which warrant[ed] the imposition of more severe sanctions than the maximum suggested by the [NASD Sanction] Guideline[s]."
Josephthal was ordered in the most recent decision to hire a qualified independent consultant, approved by NASD Regulation, to review the firm's policies, practices and procedures with particular attention to its procedures regarding compliance with Regulation M, the federal anti-manipulation statute, and to adopt and implement any proposed changes.
In this instance, the complaint against Josephthal was filed in December of 1999. In general, after a complaint is filed and served, a Hearing Panel, appointed by the Chief Hearing Officer, conducts the hearing(s) and issues a decision. Hearings in formal disciplinary proceedings are held before a three-member Hearing Panel. The Panel is chaired by a professional Hearing Officer from Office of Hearing Officers, an independent office within NASD Regulation, which is responsible for adjudicating disciplinary proceedings. The Hearing Officer ensures that the proceedings are conducted fairly and efficiently. Respondents have rights of appeal to the National Adjudicatory Council (NAC), then to the U.S. Securities and Exchange Commission (SEC), and then to an appropriate U.S. Court of Appeals.
Unless the matter is appealed to the NAC, or called for review by the NAC, the Hearing Panel's decision becomes final after 45 days. The sanctions imposed by the Hearing Panel are not effective during this period. If the decision is appealed or called for review, the sanctions may be increased, decreased, modified or reversed.
Investors can obtain more information and the disciplinary record of any NASD-registered broker or brokerage firm by calling (800) 289-9999, or by sending an e-mail through NASD Regulation's Web site.
NASD Regulation oversees all U.S. stockbrokers and brokerage firms. NASD Regulation, The American Stock Exchange® and NASD Dispute Resolution, Inc. are all subsidiaries of the National Association of Securities Dealers, Inc., the largest securities-industry self-regulatory organization in the United States.