News Release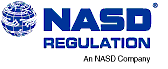 NASD Regulation Inc. Appoints Cathleen Shine as Senior Vice President and District Director of its New York Office
Washington, D.C. — NASD Regulation, Inc., announced that Cathleen Shine will join NASD Regulation as Senior Vice President and District Director of its New York Office.
As Director, Shine will manage District operations as well as oversee its membership application and examination programs.  The District includes the five boroughs of New York City, and Long Island.
"Cathleen possesses a unique blend of industry and legal and compliance expertise that will make her an immediate asset to NASD Regulation," said Mary L. Schapiro, President of NASD Regulation.  "Her leadership abilities will serve her well as she faces the challenges of our largest and busiest District office."
Shine comes to NASD Regulation Inc. from Goldman Sachs & Co. where she served as a Vice President and an Assistant General Counsel advising the firm on its financial and securities businesses.  For seven years Shine held a number of positions at Sanford C. Bernstein & Co., Inc., including Director of Compliance, where she oversaw the broker-dealer components of the firm.  Before her tenure with Sanford, she was an associate with the law firm of Shearman & Sterling working with U.S. and foreign financial institutions on bank regulatory and litigation matters.
Shine earned a B.A. degree with honors from Denison University in Granville, Ohio and graduated Georgetown University Law Center in Washington, DC, with a J.D. She is admitted to practice law in New York and the District of Columbia.
NASD Regulation oversees all U.S. stockbrokers and brokerage firms.  NASD Regulation, The American Stock Exchange®, and NASD Dispute Resolution, Inc. are subsidiaries of the National Association of Securities Dealers, Inc. (NASD®), the largest securities-industry self-regulatory organization in the United States.