News Release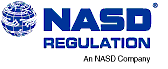 NASD Regulation, Inc. Disciplines Two Ohio Brokerage Firms in Muni Bond Scheme
Washington, D.C.—NASD Regulation, Inc., today announced that it expelled Michael Patterson, Inc., and barred its owner and President, Michael W. Patterson, for over-charging customers in municipal securities transactions. NASD Regulation also censured
Quantum Capital Corporation and suspended former Quantum fixed-income trader Ernest Dahlen for six months for coming between Michael Patterson, Inc.'s customers and the best available purchase price for municipal bonds. Dahlen's former supervisor, Thomas Dooley was suspended for three months as a principal and fined $10,000.
According to the settlement, in 1997, Patterson formed his own firm, Michael Patterson, Inc., and entered into an exclusive trading and execution agreement with Quantum, a firm with whom he had previously been employed. As a result of Quantum's involvement in 70 transactions involving municipal bonds issued by North Central Texas Health Facilities Development Corporation and the Orange County, Florida Health Facilities Authority, customers failed to receive the best available market prices for the bonds during a seven-month period in 1998 and 1999. In fact, Michael Patterson, Inc.'s customers paid substantially higher prices for these two bond issues than did customers of other firms for the same bonds during the same period. Four of the Orange County trades were fraudulently marked up by the firm over 11 percent above its contemporaneous cost. Additionally, Michael W. Patterson failed to check available market sources to ensure that the prices his firm charged its customers for the bonds were fair.
Separately, from October of 1999 through May of 2000, Patterson engaged in a scheme in which he purchased Orange County bonds from some retail customers and sold them to others. In 32 trades he charged customers prices ranging from $61 to $68, while other dealers were selling the same bonds at dramatically lower prices. NASD Regulation found that this scheme by the firm and Patterson violated the Municipal Securities Rulemaking Board's (MSRB) fair dealing rule as well as the antifraud provisions of the federal securities laws.
Quantum's settlement acknowledged that it allowed its inventory account to be interpositioned between the customers of Michael Patterson, Inc. and the best available market price for the two municipal bonds. Additionally, Dahlen provided Patterson and his firm with information sheets with pricing information on the Orange County and North Central Texas bonds, but failed to update the information even when it changed significantly. Dooley failed to ensure that Dahlen's pricing of municipal securities transactions was fair, or that his activities complied with MSRB rules and applicable securities laws.
Since 1998 all municipal firms have been required to report to the MSRB all inter-dealer and customer municipal transactions. NASD Regulation and its Fixed Income Securities Regulation group use municipal securities transaction information as part of its routine examination and oversight of firms, and as part of a continuing process to surveille for patterns in transactions that may indicate rule violations. Michael Patterson, Inc. and Quantum Capital Corporation municipal transaction pricing and best execution/interpositioning practices came the Fixed Income Groups attention as a result of this transaction surveillance.
These actions were investigated by NASD Regulation's Enforcement Department with substantial assistance from the organization's Cleveland District Office, and the Member Regulation Fixed Income Group and represent the continuing effort of NASD Regulation to address violations in the municipal securities marketplace. In settling this matter, the firm and Patterson neither admitted nor denied the allegations. Both firms are located in Columbus, Ohio. This case was originally published in NASD Regulation's Disciplinary Actions in November.
Investors can obtain more information about NASD Regulation as well as the disciplinary record of any NASD-registered broker or brokerage firm by calling (800) 289-9999, or by sending an e-mail through NASD Regulation's Web Site, www.nasdr.com.
The National Association of Securities Dealers, Inc. (NASD) is the largest securities-industry, self-regulatory organization in the United States. It is the parent of NASD Regulation, Inc., the American Stock Exchange, LLC and NASD Dispute Resolution, Inc. For more information about the NASD and its subsidiaries, please visit the following Web sites: www.nasd.com; www.nasdr.com; www.amex.com; www.nasdadr.com.