News Release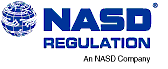 NASD Regulation Issues Policy Statement to Brokerage Firms Regarding Suitability in Online Activities and Communications
Washington, DC — NASD Regulation, Inc., today issued a policy statement in a National Association of Securities Dealers, Inc. (NASD®) Notice to Members (NtM) regarding the application of the NASD's suitability rule to online communications. NASD Regulation developed the policy statement in response to the dramatic increase in the use of the Internet for communication between NASD-member brokerage firms and their customers. NASD Regulation made clear today that certain online communications can constitute "recommendations" for purposes of the suitability rule, and members will have suitability obligations with respect to those communications.
"Investors trading online through member firms are still protected by the suitability rule. But we need to clarify when it applies," said Robert R. Glauber, NASD CEO and President. "Today's policy statement on the suitability rule and online communications provides member firms with clear guidance without stifling innovation. It allows investors to enjoy the many benefits of online brokerage services, while still affording them necessary protection."
"There has been much debate within the industry about whether, or to what extent, the suitability rule applies at all to online brokerage activities," said Mary L. Schapiro, President of NASD Regulation. "It should be clear that the suitability rule applies to all recommendations made by members to customers, including those made by electronic means. We recognize that some forms of electronic communications defy easy characterization. So we have set forth some specific examples and also offers guiding principles for firms to use in reviewing their communications and ascertaining whether they have a suitability obligation. We believe that the policy articulated in this Notice to Members strikes the right balance between investor protection and the free flow of information and investor autonomy that the Internet has made possible. We expect to issue additional guidance over time as technology changes the ways in which investors interact with their brokers and the markets."
The policy statement provides guidance to member firms to assist them in determining what types of online communications might constitute recommendations for purposes of the suitability rule. The NASD's suitability rule requires that in recommending to a customer the purchase, sale, or exchange of a security, a broker/dealer must have reasonable grounds for believing that such recommendation is suitable for such customer, given the customer's investment goals, financial situation and needs. In addition to providing examples of online communications that NASD Regulation generally would view as falling within or outside the definition of recommendation, NASD Regulation also articulated several broad principles that will govern the determination.
First, a determination of whether an online communication is a "recommendation" will require an analysis of the content, context and presentation of the communication; second, the member firm should consider whether a person reasonably would view the communication as a "call to action"; and third, the more individually tailored the communication is to a specific customer or group of customers about a particular security or group of securities, the more likely the communication will be viewed as a recommendation. 
NASD Regulation has worked closely with the Securities and Exchange Commission, the North American Securities Administrators Association, NASD Regulation's e-Brokerage Committee, and other organizations to gather the information necessary to formulate this policy statement.
The NASD is the largest securities-industry, self-regulatory organization in the United States. It is the parent organization of NASD Regulation, Inc.; the American Stock Exchange, LLC; and NASD Dispute Resolution, Inc.