News Release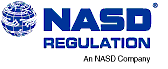 NASD Regulation Launches Redesigned and Enhanced Web Site
Washington, D.C. — NASD Regulation, Inc. announced today the launching of its redesigned and greatly enhanced Web Site at www.NASDR.com. The Site has been reorganized to allow visitors easier access to its wealth of securities regulation information.
Some of the new features include:
Improved Organization - Information has been categorized by user groups, including Investors, Brokers, Securities Firms, Regulators and Media. The Home Page also displays the most frequently requested information organized into topic groupings.
Dynamic Menu System - The new menu system allows reaching most Web Pages on the site with a single click of the mouse.
News Ticker - A ticker has been added to display current news and announcements at a glance.
New Items By Date and Topic - New items added to the Web Site are now available on a separate Web Page, which can be sorted by chronological or topical order.
Improved Search Capabilities - The search engine has been strengthened to provide better and more robust results.
Investor News E-mail List - The new Investor News e-mail notification service disseminates regular information such as Investor Alerts, other investor-related publications, and new regulations, as well as information on how to comment on significant NASD rule proposals.
The National Association of Securities Dealers, Inc., is the largest securities-industry, self-regulatory organization in the United States. It is the parent organization of NASD Regulation, Inc.; the American Stock Exchange, LLC; and NASD Dispute Resolution, Inc. For more information about the NASD and its subsidiaries, please visit the following Web sites: www.nasd.com; www.nasdr.com; www.amex.com; www.nasdadr.com.