News Release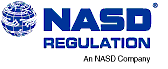 NASD Regulation Names John M. Gannon Director of Investor Education
Washington, D.C. — NASD Regulation, Inc., announced that John M. Gannon has joined NASD Regulation as Director of Investor Education.  He will be responsible for the development of NASD Regulation's investor-focused programs and services.
"John has an excellent track record in designing systems for effective communication with the investing public in the name of advocacy and education.  He brings this experience to the NASD to help us fulfill our mission to reach out to investors so that they may understand all aspects of investing and are better equipped to invest in today's markets," said R. Clark Hooper, NASD Regulation Executive Vice President of Strategic Programs.
Gannon comes to NASD Regulation from the Securities and Exchange Commission (SEC), where he was Deputy Director of the Office of Investor Education & Assistance.  While at the SEC he developed and implemented policies to improve the handling of investor complaints, facilitated the creation of a national investor assistance program and designed Web-based investor education content, including interactive Web-based investor education tools.  Gannon also served for seven years as Senior Counsel in the SEC's Division of Enforcement where he brought cases and investigated violations of federal securities laws.
Gannon earned a B.A. degree from Middlebury College in Middlebury, Vermont and a J.D. from Suffolk University Law School in Boston.
NASD Regulation oversees all U.S. stockbrokers and brokerage firms.  NASD Regulation, The American Stock Exchange®, and NASD Dispute Resolution, Inc. are subsidiaries of the National Association of Securities Dealers, Inc. (NASD®), the largest securities-industry self-regulatory organization in the United States.