News Release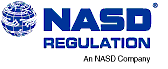 NASD Regulation Sanctions Eleven Firms for Trade or Move Violations
Washington D.C. — NASD Regulation, Inc. today announced that it has settled 11 separate disciplinary actions against firms for violations of the NASD's Trade or Move Rule. The 11 firms involved in today's actions were censured and fined a total of $355,000.
The Trade or Move Rule applies to all securities listed on The Nasdaq Stock Market, and is designed to ensure that the markets for Nasdaq stocks open in a fair and orderly manner. The Rule requires firms that lock or cross the market during the time period between 9:20 a.m. to 9:30 a.m., EST, immediately send Trade or Move messages to the parties with whom it has locked or crossed. Firms receiving Trade or Move messages during this time period must, within 30 seconds of receipt, either execute the trade in full or move their quote to an unlocking price.
Compliance with the Trade or Move Rule is critically important to ensuring accurate pricing at the open of The Nasdaq Stock Market, particularly on "Expiration Fridays" and index rebalancing days. The Rule generally has been viewed, since its adoption in 2000, as having increased the ability of investors to get fair prices, increased market transparency and improved price discovery in The Nasdaq Stock Market at the open. The next major index to rebalance will be the Russell 2000 Index this Friday, June 29, 2001.
The following firms were censured and fined a total of $355,000 by NASD Regulation for violations of the Trade or Move Rule: NDB Capital Markets, LP, $75,000; Lehman Brothers, Inc., $65,000; Fleet Securities, Inc., $40,000; Herzog, Heine, Geduld, Inc., $40,000; Banc of America Securities LLC, $40,000; Credit Suisse First Boston Corporation, $25,000; ING Barings LLC, $20,000; Merrill Lynch, Pierce, Fenner & Smith, Inc. $15,000; Penson Financial Services, Inc., $15,000; Chase Securities, Inc., $10,000; and Ramius Securities LLC, $10,000. These actions are the result of reviews conducted by the Trading Practices Section within NASD Regulation's Market Regulation Department. These firms have neither admitted nor denied the allegations, but have consented to the entry of findings pursuant to the settlements.
These disciplinary actions highlight NASD Regulation's commitment to enforce member compliance with trading rules essential to market quality and customer protection. NASD Regulation notes that industry-wide compliance with the Trade or Move Rule has improved considerably in recent periods of potential volatility, such as the June 2001 Expiration.
Investors can obtain the disciplinary record of any NASD-registered broker or brokerage firm by calling (800) 289-9999, or by sending an e-mail through NASD Regulation's Web site.
The National Association of Securities Dealers, Inc., is the largest securities-industry, self-regulatory organization in the United States. It is the parent organization of NASD Regulation, Inc.; the American Stock Exchange, LLC; and NASD Dispute Resolution, Inc. For more information about the NASD and its subsidiaries, please visit the following Web sites: www.nasd.com and www.amex.com.