News Release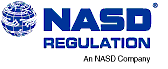 NASD Regulation Suspends and Fines Two Former Senior Vice Presidents of Parker/Hunter Inc. for Insider Trading
Washington, D.C. —NASD Regulation, Inc. announced disciplinary actions against John D. Frankola and Richard J. Sporrer, Jr., for insider trading and their former firm, Parker/Hunter Inc., for not properly supervising its research department. The firm was censured and fined $100,000. Frankola was suspended for 11 months and fined $30,000, and Sporrer was suspended for six months and fined $12,000.
NASD Regulation found that in September 1998, Frankola received material, non-public information about Piercing Pagoda, Inc., from a Parker/Hunter research analyst. The research analyst told him that an individual at Piercing Pagoda had disclosed inside information to her, including the company's projected second quarter loss. After the research analyst provided the same information to Sporrer, who was then Research Director for Parker/Hunter, Sporrer and Frankola met to discuss whether the information conveyed was material, non-public information. Parker/Hunter co-managed Piercing Pagoda's IPO in 1994, and its research department followed the company.
Sporrer subsequently permitted Frankola, who supervised the firm's Asset Management and Portfolio Management Departments, to sell Piercing Pagoda stock in a discretionary account that Frankola managed for Sporrer. Frankola also sold Piercing Pagoda shares held in his personal account, as well as in ten asset management accounts over which he had discretionary control. By selling the company's stock prior to the public announcement of the projected second quarter loss, Frankola and Sporrer avoided total losses (including the customer accounts) of approximately $32,000. These actions violated NASD anti-fraud rules.
Federal securities law requires brokerage firms to establish, maintain and enforce written procedures reasonably designed to prevent misuse of material, non-public information by employee and proprietary accounts. To comply with this requirement, firms generally develop and implement policies and procedures to isolate material, non-public information within the research (or other relevant) department to prevent improper use of inside information. These procedures or "information barriers," generally include physical separation of trading and sales departments, among other measures.
NASD Regulation found that at the time of the trading, Parker/Hunter improperly directed the firm's research analysts to seek advice outside the Research Department, so that during this period, research analysts potentially were disclosing material, non-public information to John Frankola, the head of the firm's Asset Management and Portfolio Management Departments. Additionally, NASD Regulation found that Parker/Hunter failed to establish written supervisory procedures that would require reviews designed to prevent insider trading.
Parker/Hunter agreed, as a part of the settlement, to revise its procedures for complying with insider trading laws.
Neither Piercing Pagoda, Inc., nor the Parker/Hunter research analyst is alleged to have engaged in any wrongdoing.
Until their resignations in August 2001, Frankola and Sporrer were senior vice presidents of Parker/Hunter Inc., located in Pittsburgh, PA. In settling the matter, neither the firm nor Frankola and Sporrer admitted or denied the charges. These disciplinary actions are the result of an investigation conducted by NASD Regulation's Market Regulation Department.
Investors can obtain more information and the disciplinary record of any NASD-registered broker or brokerage firm by calling (800) 289-9999 or by sending an e-mail through NASD Regulation's Web Site at: www.nasdr.com.
The National Association of Securities Dealers, Inc. is the largest securities industry, self-regulatory organization in the United States. It is the parent organization of NASD Regulation, Inc.; the American Stock Exchange, LLC; and NASD Dispute Resolution, Inc. For more information about NASD, please visit www.nasd.com.