News Release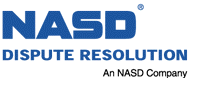 NASD Dispute Resolution has Record Year
Washington, DC—Cases filed in 2001 with the NASD Dispute Resolution arbitration forum increased 24 percent from 2000 filings, an increase of almost 1,400 cases, in year-end statistics announced today. Some of the most common allegations made in these claims were negligence, misrepresentation, unsuitable recommendations, and failure to supervise.
NASD Dispute Resolution, Inc. is the largest securities dispute resolution forum in the world, including both arbitration and mediation programs. It assists in the resolution of monetary and business disputes between investors and securities firms, and employment and business disputes between associated persons and securities firms.
"Both investors and firms used NASD Dispute Resolution in record numbers in 2001, and we are pleased that our arbitration and mediation forums remain important tools for investors and firms to use to settle disputes," said Linda Fienberg, President of NASD Dispute Resolution. "While 2001 has raised the bar for our organization, our roster of quality arbitrators and mediators combined with technological advances, has allowed us to continue to process cases fairly and efficiently."
The 2001 statistics show 7,088 new claims filed, up from 5,725 in 2000. Of the 7,088 cases filed with NASD Dispute Resolution, 6,915 were filed as arbitration claims and an additional 173 began as mediations. The number of claims involving mutual funds increased by more than 100 percent over the previous year.
In cases brought by investors, arbitrators awarded damages in 2001 totaling $97 million, $15 million of which was for punitive damages, compared to $76 million and $21 million, respectively, in 2000. However, more than 60 percent of all claims were resolved between the parties before reaching an arbitration award.
In 2001, the mediation forum closed 1,262 cases with 77 percent of the cases reaching an agreement. In the past six years, parties have used the mediation process in over 6,000 cases with approximately 80 percent resulting in an agreement between the parties.
Additional statistics on arbitration and mediation at NASD Dispute Resolution can be found at http://www.nasdadr.com.
Arbitration is a dispute resolution mechanism to help determine if aggrieved parties are entitled to recover damages. In arbitration, an impartial person or panel hears all sides of the issues as presented by the parties, studies the evidence, and then decides how the matter should be resolved. Arbitration is final and binding, subject to review by a court only on a very limited basis. Both mediation and arbitration benefit parties by providing prompt, inexpensive alternatives to litigation in the courts. Parties can choose NASD arbitrators and mediators who are carefully selected from a broad cross-section of people, diverse in culture, profession, and background.
Mediation is a voluntary, non-binding dispute resolution process in which a trained, impartial individual helps participants negotiate and reach a settlement. The mediation process is unique in that there are no "winners" or "losers;" instead, the mediator assists the parties in reaching a resolution that is acceptable to all.
NASD Dispute ResolutionSM is the nation's largest securities industry dispute resolution forum, handling over 90 percent of all securities-related disputes through arbitration and/or mediation. NASD Dispute Resolution, NASD Regulation, Inc., and the American Stock Exchange® are subsidiaries of the National Association of Securities Dealers, Inc. (NASD®), the largest securities industry self-regulatory organization in the United States.