News Release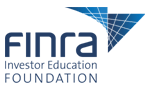 FINRA Investor Education Foundation Funds Education Program for Older Investors with Securities Disputes
Washington, D.C. — The FINRA Investor Education Foundation has awarded a grant of $153,725 to Pace University School of Law to develop and distribute information on how older investors can avoid and resolve small disputes with brokerage firms.

Formerly known as the NASD Investor Education Foundation, the FINRA Investor Education Foundation was established in 2003 and is the largest foundation in the United States dedicated to investor education.

Pace Law, based in White Plains, NY, will create a booklet—Guide to Dispute Resolution for the Individual Investor—that will outline ways to prevent disputes when investing through a brokerage account. It will also identify investors' legal rights and responsibilities and will explain in plain English the mediation and arbitration processes. This information is intended to enable small investors to pursue their claims even if they do not have legal representation.

The booklet targets older investors, especially those who are already retired, who have brokerage accounts, including retirement accounts, with no more than $200,000 in equity and who have no more than $500,000 in household assets. A large percentage of these investors include retiree investors with discretionary funds who do not have easy access to legal information and representation.

The booklet is intended for national distribution and will be posted on the FINRA Investor Education Foundation and Pace Investor Rights Clinic Web sites.

The FINRA Investor Education Foundation supports innovative research and educational projects that give investors the tools they need to better understand the markets and the basic principles of saving and investing. To date, the FINRA Foundation has approved $10.4 million in grants and an additional $10.2 million in direct investor education programming. For details about grant programs and other FINRA Foundation initiatives, visit www.finrafoundation.org.

FINRA, the Financial Industry Regulatory Authority, is the largest non-governmental regulator for all securities firms doing business in the United States. Created in 2007 through the consolidation of NASD and NYSE Member Regulation, FINRA is dedicated to investor protection and market integrity through effective and efficient regulation and complementary compliance and technology-based services. FINRA touches virtually every aspect of the securities business - from registering and educating all industry participants to examining securities firms; writing and enforcing rules and the federal securities laws; informing and educating the investing public; providing trade reporting and other industry utilities, and administering the largest dispute resolution forum for investors and registered firms.
For more information, please visit our Web site at www.finra.org.