News Release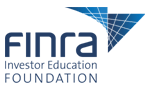 FINRA Investor Education Foundation Funds Research Examining How Disclosures Can Help Investors Understand Risk and Minimize Fees
Washington, D.C. — The FINRA Investor Education Foundation has awarded a grant of $432,850 to the National Bureau of Economic Research (NBER) to explore whether disclosure policies can be shaped to help individual investors better evaluate investment risks and consider mutual fund fees when making an investment decision. Formerly known as the NASD Investor Education Foundation, the FINRA Investor Education Foundation was established in 2003 and is the largest foundation in the United States dedicated to investor education.

The project, called Managing Risk and Minimizing Fees, will research how to mitigate common errors made by individual investors - including investors who evaluate risk in isolation rather than in the context of their overall portfolio and time horizon, as well as their failure to consider mutual fund management fees. Over the course of one year, three experimental studies will be conducted to test different forms of disclosures and their impact on helping investors understand risk and the effect of fees on investment return.

"There are many factors to consider when making investment decisions," said FINRA Foundation Chairman Mary L. Schapiro, who also serves as FINRA's CEO. "By funding this research, it is our hope that more investors will be able to take informed, active roles in managing their financial futures."

The NBER project team includes Harvard University Professors David Laibson and Brigitte Madrian, and Yale School of Management Professor James Choi, among others. "This research extends beyond the limitations of a simulated, laboratory environment by increasing the monetary stakes and investing real-world assets over the course of one year," said Harvard University Economics Professor, David Laibson. "This format should more accurately reflect the large-stakes choices made by investors in the real world."

The FINRA Investor Education Foundation supports innovative research and educational projects that give investors the tools they need to better understand the markets and the basic principles of saving and investing. To date, the FINRA Foundation has approved $10.4 million in grants and an additional $10.2 million in direct investor education programming. For details about grant programs and other FINRA Foundation initiatives, visit www.finrafoundation.org.

FINRA, the Financial Industry Regulatory Authority, is the largest non-governmental regulator for all securities firms doing business in the United States. Created in 2007 through the consolidation of NASD and NYSE Member Regulation, FINRA is dedicated to investor protection and market integrity through effective and efficient regulation and complementary compliance and technology-based services. FINRA touches virtually every aspect of the securities business - from registering and educating all industry participants to examining securities firms; writing and enforcing rules and the federal securities laws; informing and educating the investing public; providing trade reporting and other industry utilities, and administering the largest dispute resolution forum for investors and registered firms.

For more information, please visit our Web site at www.finra.org.